Welcome to Kids 2 Cornwall!
My name is Sylvie and I'm the founder of this blog.
Here you'll find all the information you're looking for on visiting Cornwall with kids.
You'll find posts to help you plan a perfect trip to Cornwall with kids as well as information on accommodation, transport, itineraries and ay trips
Our aim is to provide you with a complete resource for your visit to Cornwall, as well as the encouragement go ahead and book the perfect trip!
We hope the information will be beneficial, whether you're a local looking to explore more of Cornwall with babies, toddlers and kids, or one of the 4 million visitors to Cornwall each year.
Who am I?
I'm Sylvie, and I live in St Ives, Cornwall, with my baby daughter. I moved to Cornwall when I was three, and I've explored Cornwall extensively both before and after having a baby.
I can't recommend visiting Cornwall highly enough as both a perfect tourist and family destination. Here at Kids to Cornwall, we love the local food, the stunning coastline and the many beaches, not to mention the family-friendly atmosphere.
I also run the blog Travels With Eden, where I help people plan the perfect trip away with kids, whether it's a weekend break or an extended backpacking trip. I also share on Island Hopping in Greece about our Greece adventures.
Contact
If you'd like to contact us, please send all enquiries to kids[email protected] – we look forward to hearing from you!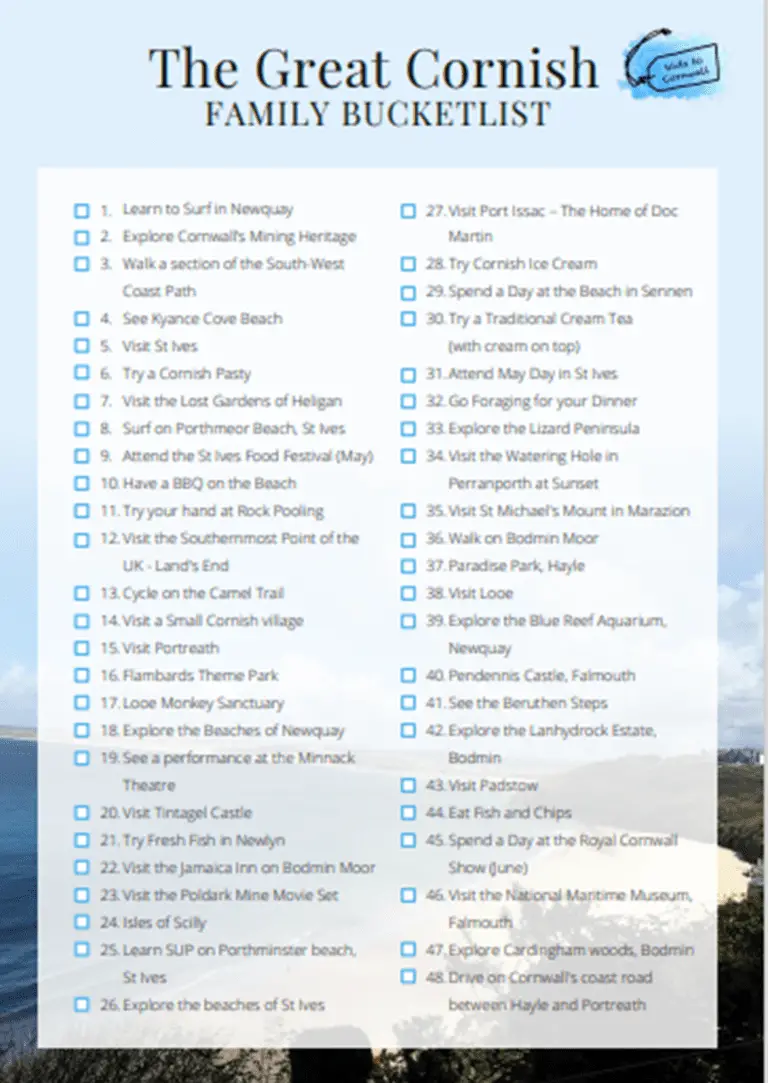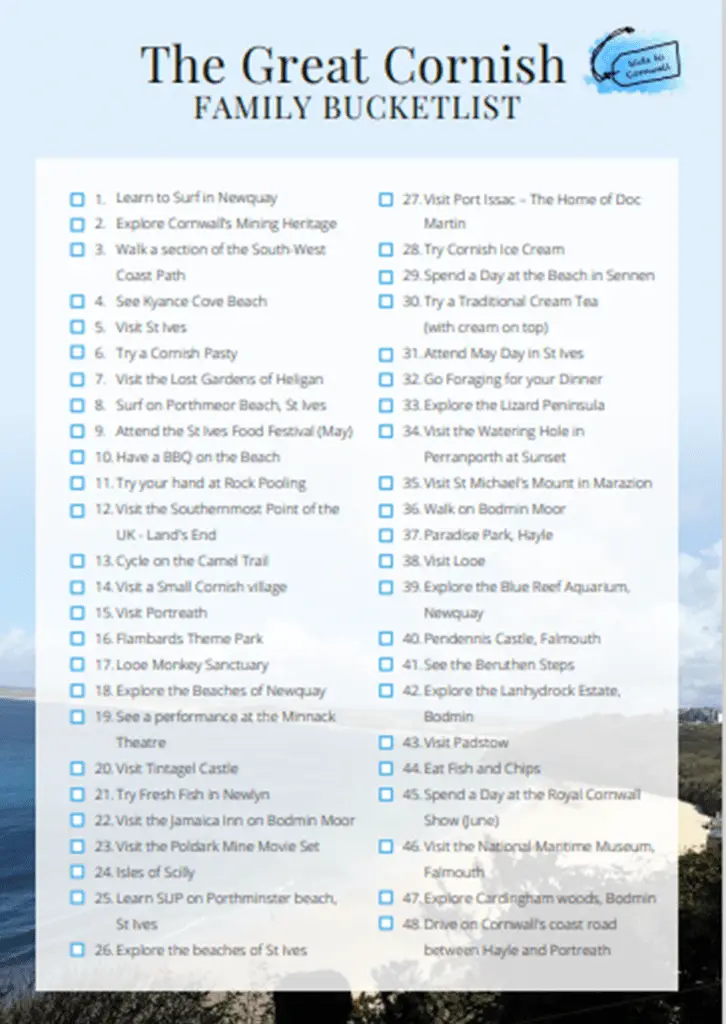 FREE FAMILY BUCKET LIST PRINTABLE
Subscribe to our email list today to gain access to our monthly newsletter and a FREE Ultimate Cornish Family Bucket List Printable: