If you use Instagram to scroll through Newquay hotels or what to do in Cornwall with kids, there's every possibility you'll have spotted Watergate Bay Hotel.
Whether it's a shot of the stunning infinity pool at the Watergate Bay Hotel spa or a photo of kids frolicking at sunset whilst the adults enjoy a cocktail from the clifftop bar, this incredible hotel in Newquay, Cornwall, may well already be on your radar.
For those looking for Cornwall Beach hotels, you won't get much closer to the waves than a hotel room or apartment at Watergate Bay. As Newquay hotels and family holidays go, you'll be hard-pressed to find anything close to what this exceptional spot provides.
This post may contain affiliate links, which means I may receive a commission, at no extra cost to you, if you make a purchase through a link. Please see my full disclosure for further information.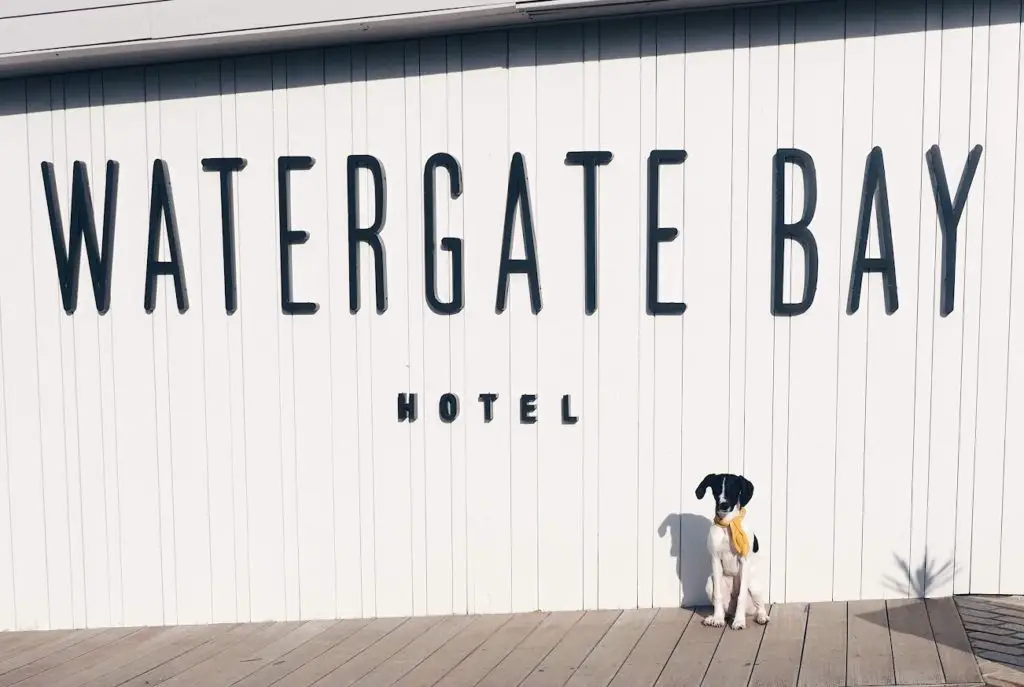 Booking Process:
The booking for Watergate Bay is slick and easy, but that doesn't mean getting a room is easy. Most North Cornwall hotels fill up quickly, but Watergate Bay is on another level. You either need to plan your trip months in advance or be prepared to go for a last-minute deal with one of the hotel's special offers.
Watergate Bay Hotel prices vary depending on the accommodation offer that you go for; there are Beach Lofts, Suites, Village apartments, and standard hotel rooms. We had a family suite which offered a separate bunk room for kids. The Watergate Bay Hotel breakfast was included in our rate, and we'd highly recommend it to fuel a day of adventuring outdoors.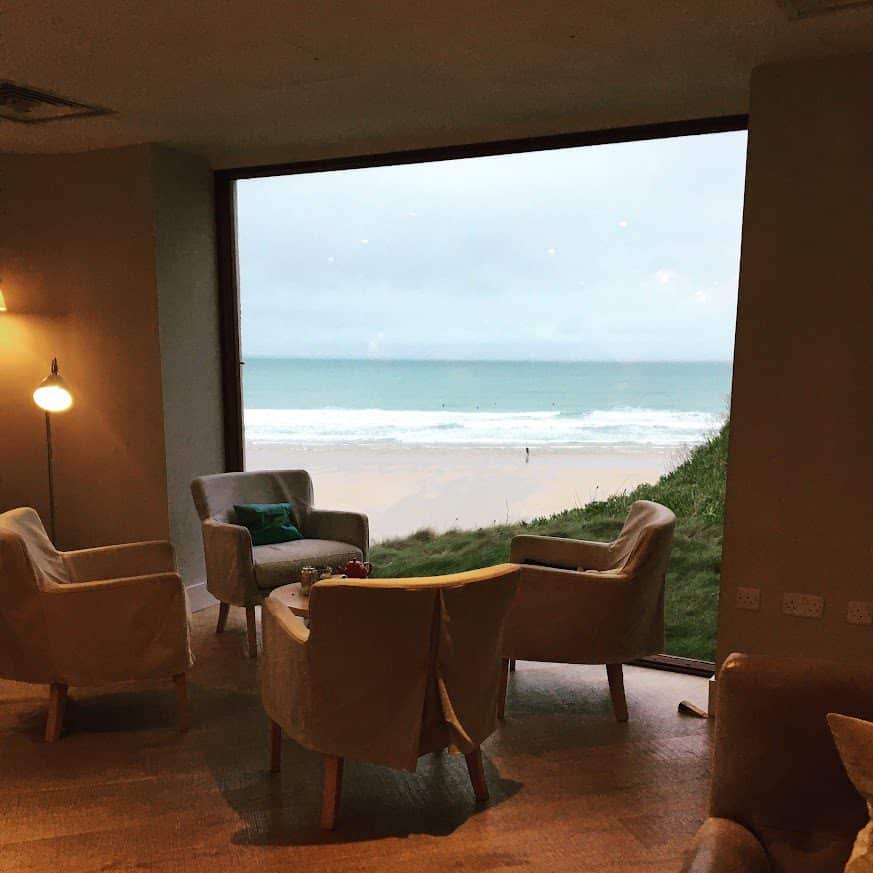 Family Friendliness at Watergate Bay Hotel
There's a reason why the hotel receives such excellent reviews on Trip Advisor – they really have thought of everything. From wellington boots at the front door that is available to borrow in the smallest of sizes to babycinos on offer whilst the parents have coffee.
The hotel staff are instantly welcoming to everyone and well trained at coaxing little ones to engage with them and their team.
From baby monitors and babysitting on offer (we used the monitors, and they were really reliable with an excellent reach) to a fully set up Kids Zone (aged 6 months to 12 years), parents will truly be able to enjoy the break too.
The Kids Zone is ideal for parents wanting to have a few hours to themselves in between the busyness of a family holiday. It's divided into dedicated spaces for different age groups, so you don't have to worry about little ones feeling overwhelmed by boisterous older children.
Food at Watergate Bay Hotel
The food is a big draw to the hotel, as you can see from most Watergate Bay Hotel reviews – and children have not been forgotten. We found Zacry's restaurant and The Living Space to be the most child-friendly options, and there are always child-friendly menus on offer.
The specific children's tea time is ideal if you want to meet other families staying at the hotel. Every day from 4.45-5.15 pm, adults can enjoy a welcome cup of tea whilst children tuck into their food. The restaurant was really helpful in bringing over high chairs whenever needed and even helped to puree some food for our youngest.
Amazingly, the clever people at Watergate Bay Hotel have even included a dedicated parent's kitchen with a microwave and fridge in case you need to store milk or those never-ending Tupperware of snacks!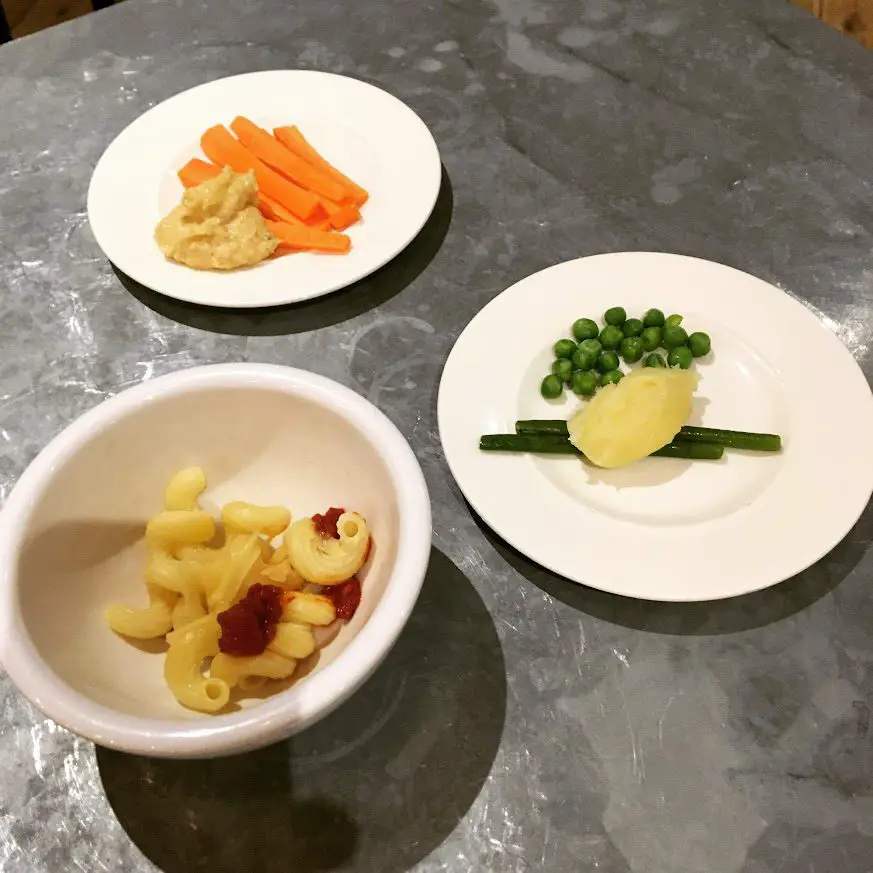 If you're looking to get out and about, why not check out other food options in and around the area with some family-friendly Newquay cafes and restaurants?
Beach School at Watergate Bay Hotel
Hotels in Cornwall, England, are often beach-based – but Watergate Bay Hotel has managed to blend its proximity to the beach with learning for children.
Newly launched in Summer 2022 and aimed at children aged 5-15, the beach school is modelled on traditional forest school setups and teaches everything from shelter building to beach whittling. Unfortunately, we weren't there in time to try it out, but we have no doubt it's the ideal way for children to spend their holidays – getting curious about marine life and learning new skills.
If you do want to venture further afield or head for a family outing, there are lots of attractions near Newquay for kids including Newquay Zoo and a whole variety of family friendly beaches to explore.
Fresh Air For Everyone
If you've chosen a Newquay family holiday, you're probably keen on getting outdoors and being in the fresh air.
The brilliant location of Watergate Bay Hotel enables you to spend your days largely outdoors – even if it's just on the beach below your room. There are endless terraces and outdoor areas within the hotel complex, or you can simply make the most of the beach and the coastal paths around it.
We loved trying out the stand up paddleboards which we hired from Wavehunters, but most days, it's all about the surf here. You can book kids surfing lessons at Reception, and there are usually 1 or 2 set sessions each day to join in.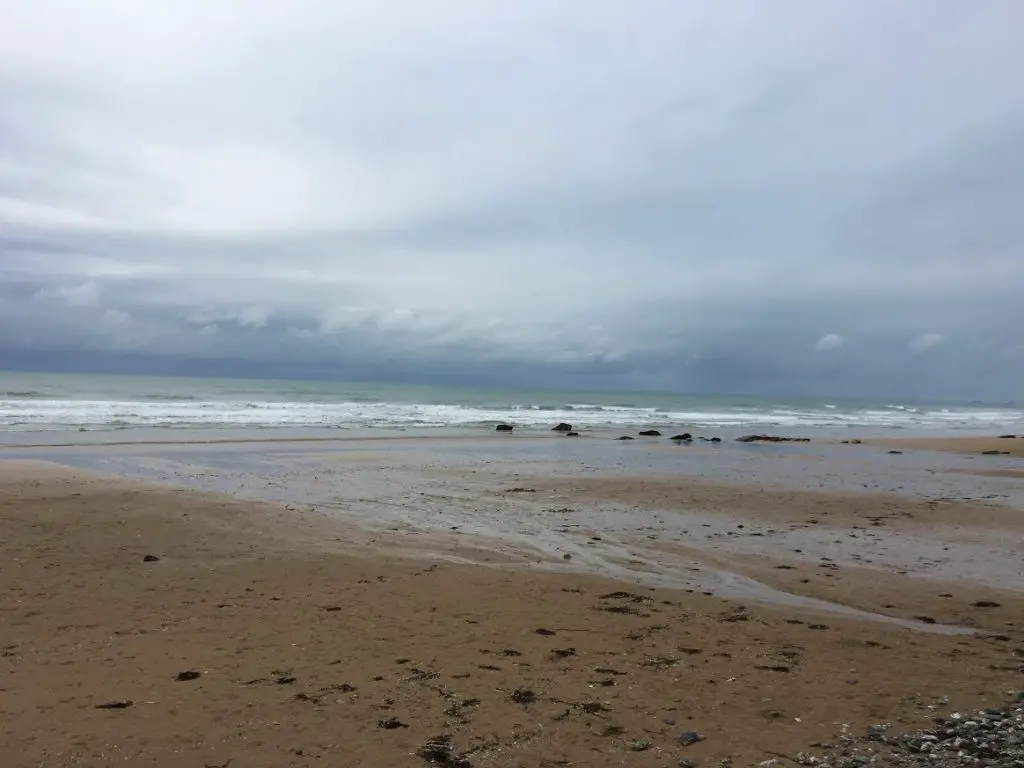 Expensive, but worth it
Watergate Bay is an expensive choice for many families – yet we really felt that it was worth the extra money. It's definitely a luxury option, and prices can sky rocket during school holidays and the summer months.
Going off-season or waiting for a special offer is a great way to experience the hotel a little more reasonably. There's no doubt that the hotel is worth the prices that they charge – they've thought of everything when it comes to families and making life easier with children. Parents won't come home feeling exhausted thanks to the endless activities, childcare, babysitting and facilities here.
We treasure our memories from this magical getaway and would love to go back again in the future.
More on Newquay
0 shares Share Tweet Pin Newquay is popular among beach lovers and surfers on the north coast of Cornwall. The Atlantic Ocean gives surfers great waves to ride on, while other visitors enjoy the beautiful Newquay beaches and facilities. Newquay is likely to have something for you. You should learn what parking in Newquay is…

Newquay's location in the centre of the Cornwall coast makes this place a must-stay destination to explore the rest of Cornwall and its surrounding family attractions. Here is a complete guide to the very best holiday parks in Newquay to help you plan your perfect stay in Newquay, Cornwall. Surrounded by gorgeous golden sandy beaches, secluded coves…

If you use Instagram to scroll through Newquay hotels or what to do in Cornwall with kids, there's every possibility you'll have spotted Watergate Bay Hotel. Whether it's a shot of the stunning infinity pool at the Watergate Bay Hotel spa or a photo of kids frolicking at sunset whilst the adults enjoy a cocktail…