St Austell is one of the largest towns in Cornwall and a good place to base yourself when exploring Cornwall with kids. There's plenty to do both in the town itself and further afield. From visiting world-famous attractions like the Eden project and Restormel castle, finding out about Cornwall's mining heritage at the Clayworks, finding nearby wilderness walks or exploring the beaches of St Austell Bay – there's plenty for all the family.
This post will outline 12 of the best things to do in St Austell with kids as well as some of the best family friendly places to stay in St Austell and the best child friendly places to eat.
This post may contain affiliate links, which means I may receive a commission, at no extra cost to you, if you make a purchase through a link. Please see my full disclosure for further information.
St Austell Things to do MAP:
1. Visit the Eden Project
As one of Cornwall's most popular attractions, The Eden Project is a great day out for families. The Eden Project provides innovative play equipment and a warm welcome for kids of all ages.
The site is nestled in a huge crater with massive biomes housing the largest rainforest in captivity. Stunning plants, exhibitions and stories serve as a backdrop to striking contemporary gardens, summer concerts and exciting year-round family events.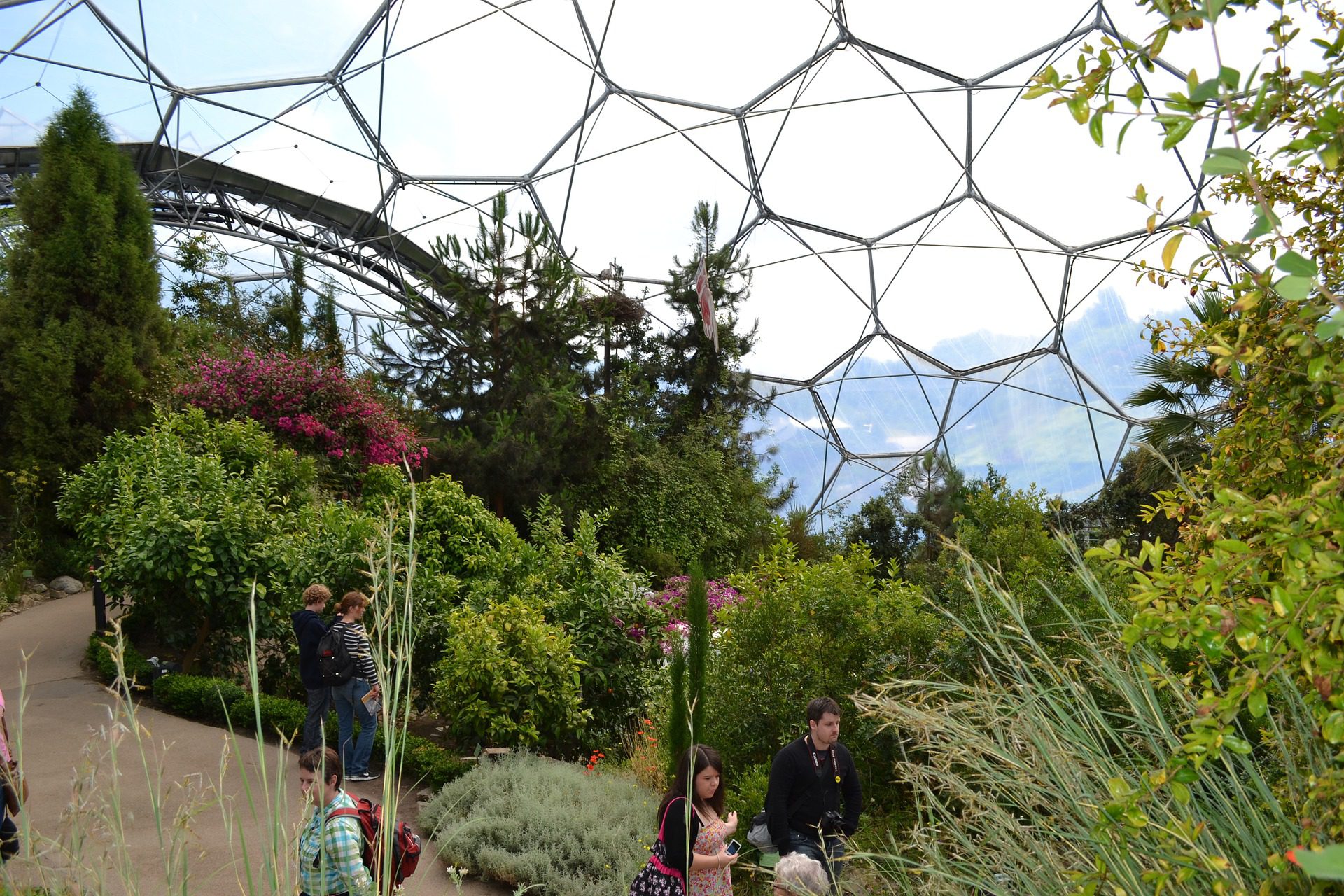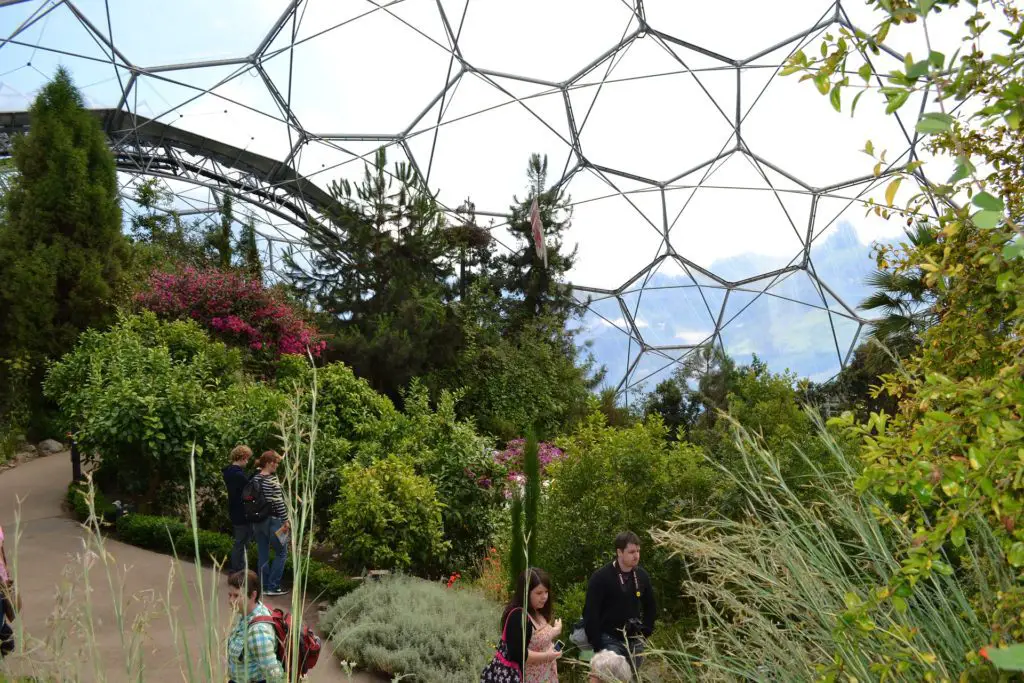 Website | edenproject.com
Location | PL24 2SG
2. Hangloose Adventure (8+)
Activities:
Skywire zipline
Skytreck areal trekking
Gravity – giant swing
Big Air – Giant airbag
Inverse – Backwards zipline
The drop – base jump
Note | Under 16's must be accompanied by an adult.
Website | hanglooseadventure.com/
Location | PL24 2SG
3. Roam Free in the Lost Gardens of Heligan
The gardens of Heligan are located within the Heligan estate, one of the most mysterious estates in England. Lost since WW1, the gardens were re-awakened in 1990 to become Europe's largest garden restoration project. Today, the gardens boast 200 acres of land and are perfect for a family day out with kids.
Throughout the year, special events are put on for children. From the popular Heligan Wild Week in May to the huge summer events programme, through to Halloween and Christmas. Kids will love the Jungle – a series of raised boardwalks and cool plants + one of the longest Burmese rope bridges in the UK. The new Heligan play area was built to encourage natural play in children. There's plenty of animals to spot throughout the gardens too from the Berkshire pigs to the white park cows and species of rare poultry.
Website | www.heligan.com
Location | PL26 6EN
4. Visit Tregrehan Garden
Located in St Austell Bay, this sheltered botanical oasis is one of Cornwall's Great Gardens. Tregrehan Garden estate is family run and welcomes everyone to share and enjoy its non-commercial atmospheric setting.
The gardens form Cornwall's only temperate rainforest with plant material from countries as diverse as China, Chile, Tasmania, Vietnam, Japan and Mexico. The aim is to provide data for conservation and research.
Many events are held at Tregrehan Garden throughout the year, including an open-air theatre, a Hillclimb and a plant fair.
Website | tregrehangarden.uk
Location | PL24 2SJ
5. Visit the Wheal Martyn Clayworks Museum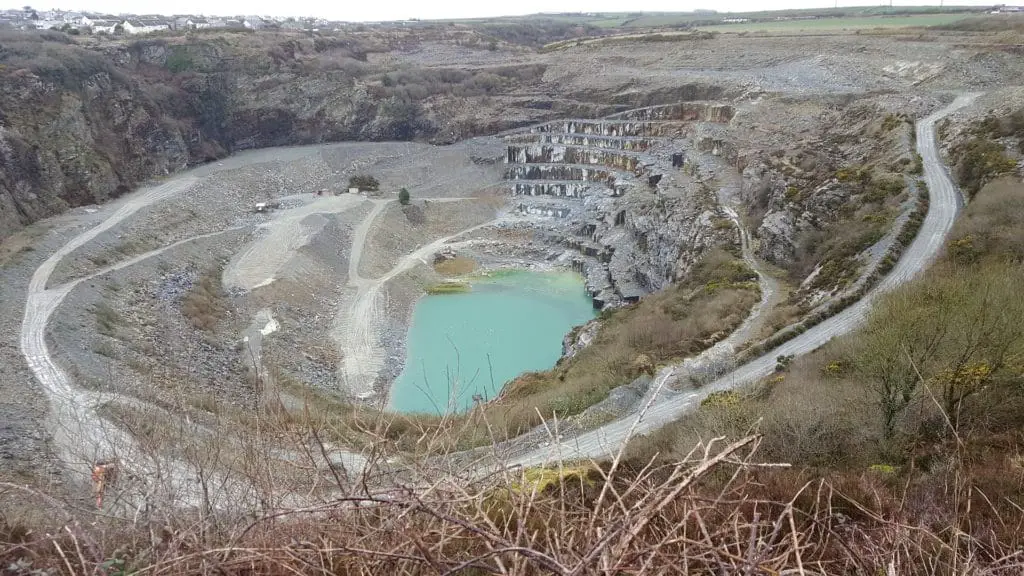 The museum is located within 2 old china clay works which are now a scheduled ancient monument. The museum tells the story of the people who've worked in the mines and formed a huge part of Cornwall's history and heritage.
A visit to the museum will involve visiting the Discovery Centre, exploring historic trails, and spectacular views of a modern working clay pit. Kids will love looking at the old tool collections which include working waterwheels, tools and machinery, vintage lorries and an extensive archive.
For more information on the best mines in Cornwall to visit with kids, click here
Website | wheal-martyn.com/
Location | PL26 8SG
6. Learn how local beer is made at the St Austell Brewery Visitor Centre (Age 14+)
Offering an interactive attraction and tours of the historic family brewery, a newly refurbished shop stocked with our premium beers and an array of gifts and Cornish foods to browse, we also have Hicks Bar, with some of our unique Small Batch Brews by cask or keg and a menu to satisfy for every taste.

St Austell Brewery
Tours of the brewery involve a welcome drink from the bar. You'll hen be talked through the brewing experience and how the small batch brews have been made over the last 3 years. You'll then dive into the past of the brewery and how the beer used to be brewed. The Coopers workshop contains some of the old brewing materials. You'll then have the chance to see the production process before having a beer sampling session.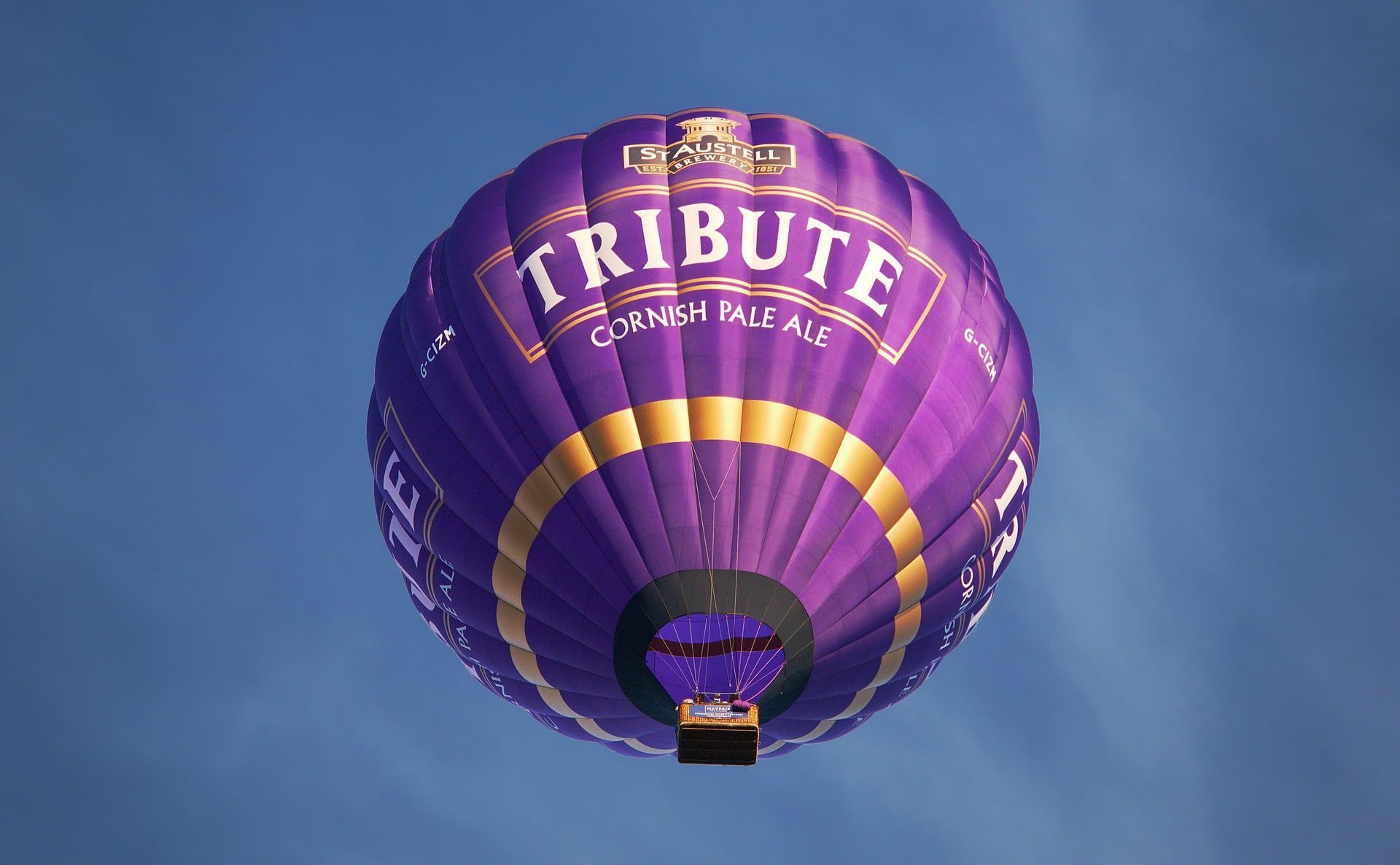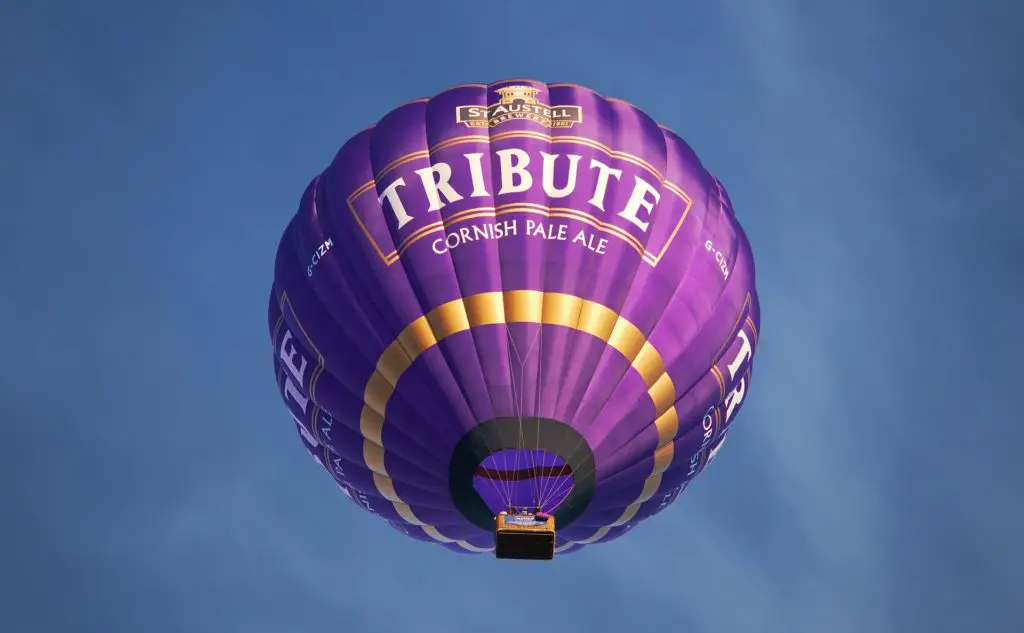 Opening Times | Please note, the Hicks Bar is closed and brewery tours are suspended until Easter 2021 (Tours Monday-Saturday 11:00 AM-2:00 PM.
Admission | FREE | Brewing experience Tours are £15 | Brewhouse tours are £25
Website | staustellbreweryvisitorcentre.co.uk
Location | PL25 4BY
7. Visit the Shipwreck Treasure Museum and Heritage Centre
The Shipwreck Treasure Museum in Charlestown is a museum of peril and possibility, where a seabed of salvaged stories waits to be explored. Discover 8,000 finds from over 150 shipwrecks. Look deeper and you'll see the story of people, who sailed with those objects on the high seas. The stories behind over 100 Hollywood films and popular TV series such as Dr Who and Alice in wonderland which have been filmed at Charlestown are revealed in the fascinating photographic gallery.

Shipwreck Treasure Museum
Website | shipwreckcharlestown.co.uk
8. Walk in the Luxulyan Valley
This 2-mile area of wilderness is located near St Austell, in the village of Luxulyan. The area has the Par river running through it as well as some remains from Cornwall's mining past.
If you want to go off the beaten path on your visit to Cornwall and do something less touristy, this is the perfect activity! There are two popular walking routes from Luxulyan village across the valley ranging from 2.5-4 miles. Click here to see the walking routes.
Location | PL24 2RZ
9. Cornwall Football Golf
Location | Trenowah Rd, Saint Austell, PL25 3GD
Rated as the UK's first and biggest football golf park, there are two crazy golf courses to choose from depending on your abilities and is suitable for kids from age 5. Those who prefer easy and fun obstacles on the ground can choose Parkland. Hillside can provide challenging slopes for families with older children.
What is interesting about this crazy golf course is instead of using the club, you will have to use your foot to kick the provided football into the hole! The course has well-kept and stunning surroundings besides an on-site clubhouse serving snacks and drinks, toilets and plenty of parking.
Website | cornwallfootballgolf
10. Visit Kidzworld Soft Play
Kidzworld is one of the UK'S most popular, fun-filled, family-friendly tourist attractions. The centre features something for all the kids to enjoy. Here are just some of the things they can get up to:
Slides and soft play
Roller skating
Outdoor play
Mini Gold
Trampolines
Games zone
Dodgems
Toddlers world
A canon area
Website | kidzworldcornwall.co.uk
Things to do Near St Austell + Day Trips from St Austell
11. Visit Restormel Castle
Restormel Castle is one of the most remarkable castles in the UK. Built in the 13th century, the castle used to be a retreat for its owners. From the castle, you can see panoramic views of the valley of the River Fowey.
Today the remains of the castle rooms reveal clues to the castle's past luxury—large fireplaces, high windows, and the Great Hall, used for gatherings. One of the castle's highlights is the wall walk around the inside of the keep, where you can imagine castle life bustling below you centuries ago. Climb up the stone staircase from the courtyard, and you will be rewarded with stunning views of the surrounding countryside.
Website | english-heritage.org.uk/visit/places/restormel-castle/
Location | PL22 OEE
12. Porthpean Beach
Location | PL26 6AX
Amenities: Watersports, snack bar, toilets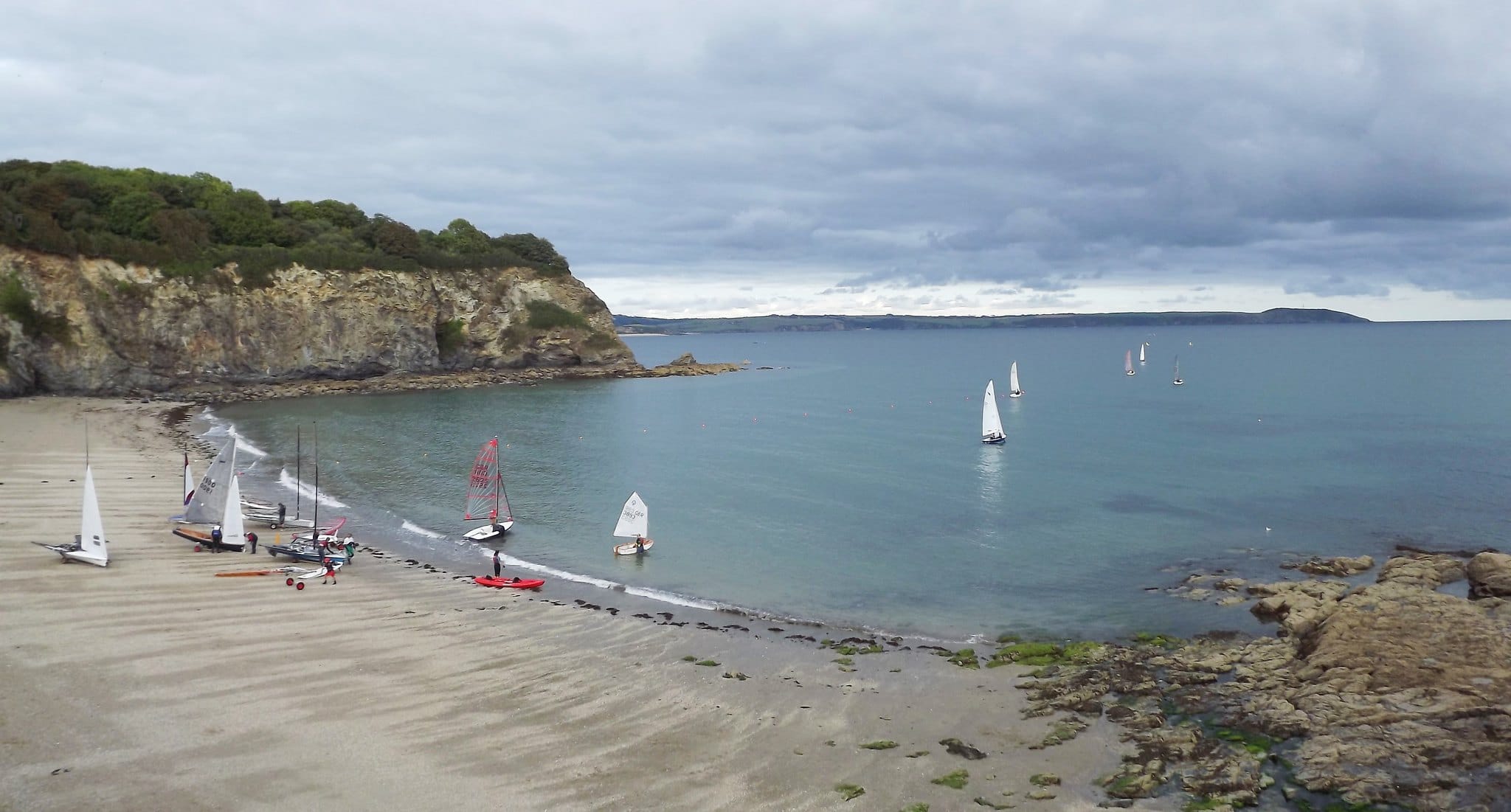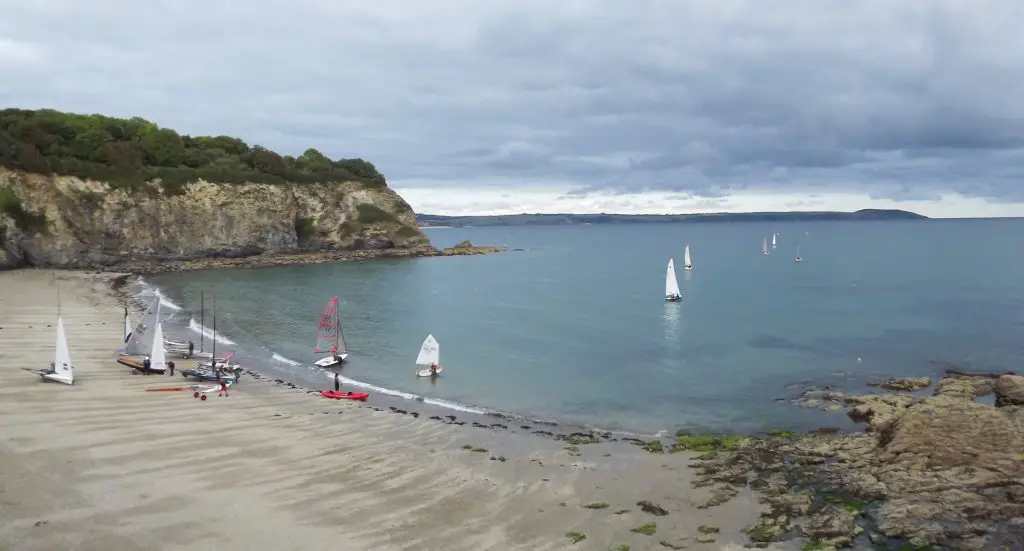 Porthpean Beach is often named the best beach in St Austell by locals. This white sandy beach has crystal clear water and it's backed by tall cliffs to make anyone feel a degree of wilderness. The cove-like shape minimises the wind so the waters are perfect for swimming. Be aware that the beach isn't staffed by lifeguards.
There are lots of watersports on offer at Porthpean beach from SUP to windsurfing and snorkelling. There are also some brilliant rock pools to the left of the beach for endless fun all day long.
13. Par Sands Beach
Location | PL24 2ARl
Amenities: Pub, toilets, shop, café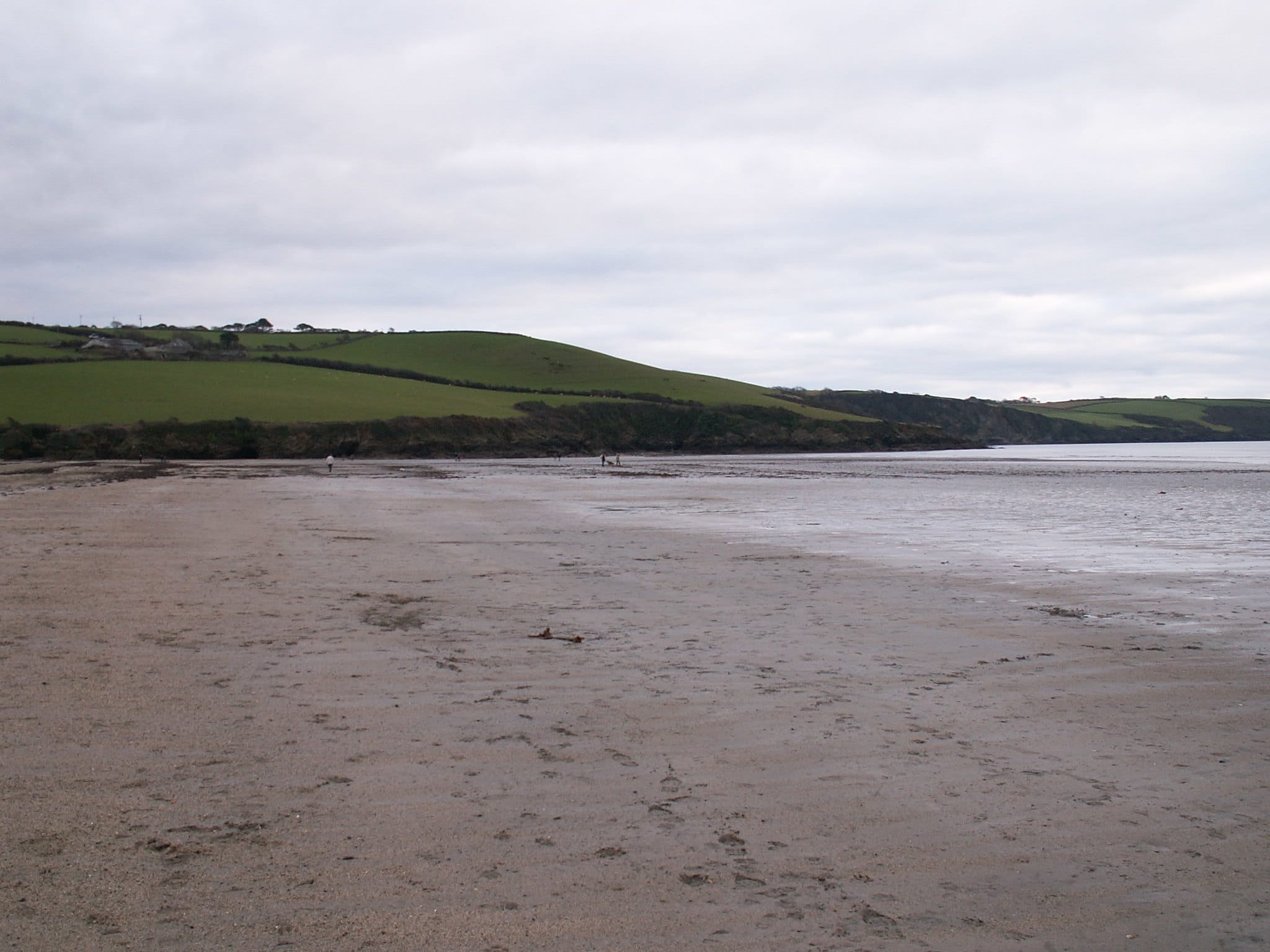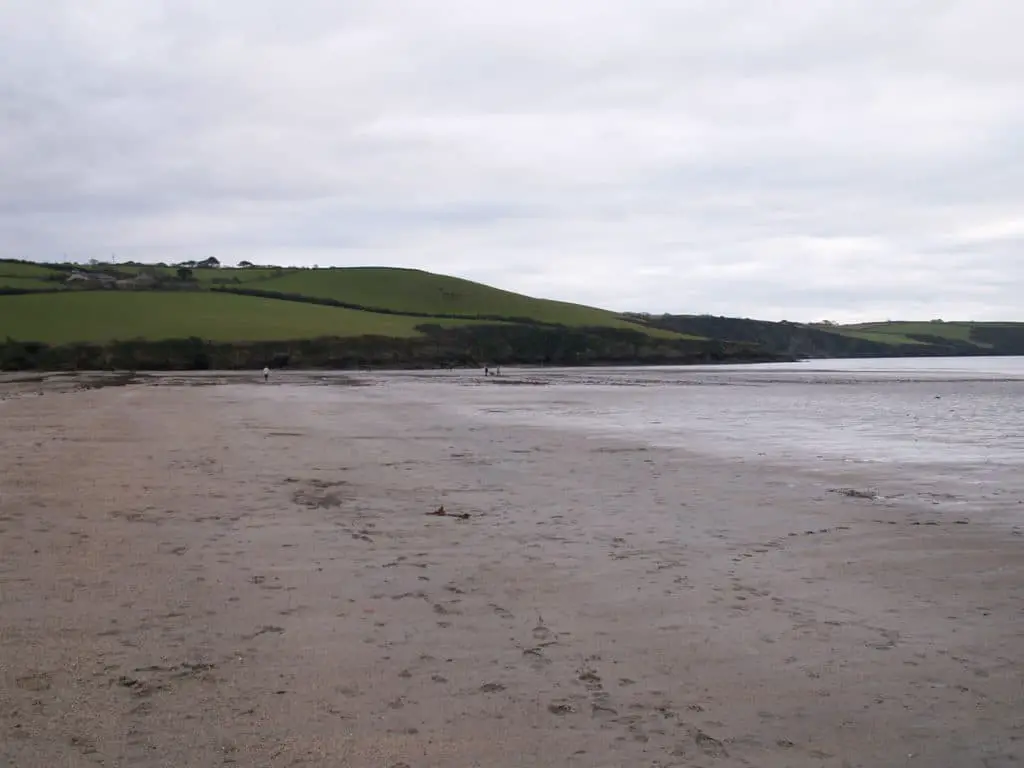 This large sandy beach is located just outside St Austell in the nearby town of Par. Backed by sand dunes the beach is a picturesque location for a family walk or beach day from St Austell. The waters are ideal for paddling and swimming, although be aware that there are no lifeguards staffing the beach.
14. Pentewan Beach
Location | TR5 ORL
Amenities: Parking, café, toilets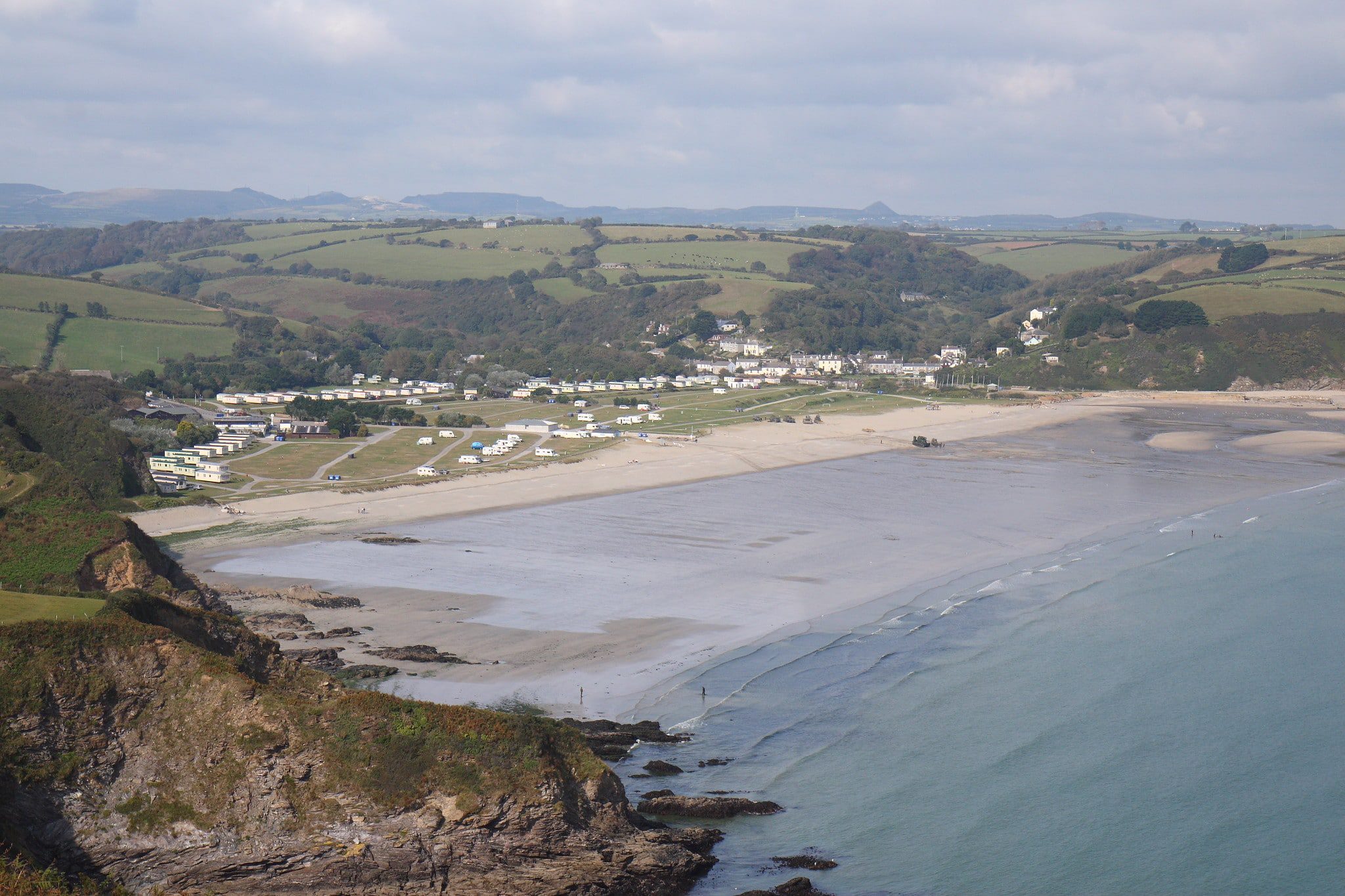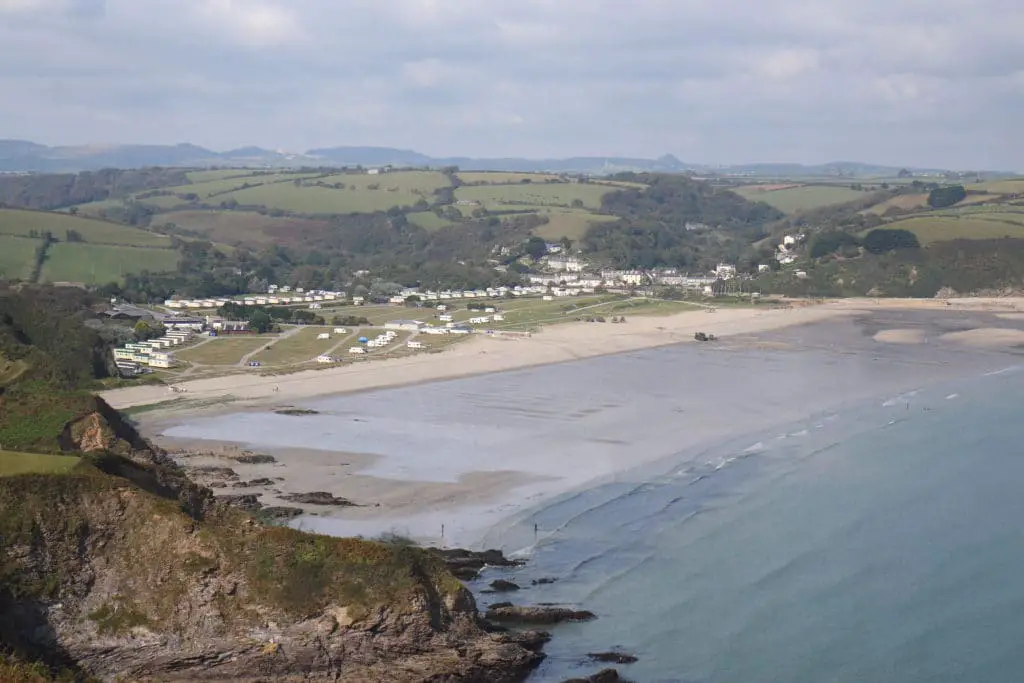 Pentewan beach features gorgeous white sand. The beach is well worth a visit on any trip to Cornwall. There's plenty of water sports available to try, from windsurfing to kayaking and sailing to water-skiing. The beach is popular for swimming, although lifeguards do not staff it.
Top places to eat in St Austell with kids
Little Bay Cafe (A quaint and quirky tearoom set in the picturesque setting)
The Polgooth Inn (A traditional local pub with Cornish cuisine)
Edie's Kitchen (A fabulous, reasonably priced, family-run restaurant in Carlyon Bay, Cornwall catering to every taste)
Where to stay in St Austell with kids
This hotel is one of only a few that are located right in St Austell town centre within easy reach of amenities and 10 minutes walk from St Austell Brewery. Visitors can reach the train station in 5 minutes and travel all over Cornwall. The White Hart also features a restaurant which uses local ingredients and fresh seasonal produce.
Rating | 3*
Rooms Available | Double (single occupancy), double, premium double twin, family rooms
Cots Available? | Yes
Age Restriction? | No | 14+ are considered adults
Click here to view the latest prices and availability.
Just a few miles from St Austell centre and the Eden Project, these lodges are located on 43 acres of parkland. Facilities include a gym and infinity pool, bubble pool, sauna and steam room. The Restaurant offers a relaxed dining atmosphere. It has been awarded an AA Rosette for its food, with dishes made using local produce.
Rating | 4*
Rooms Available | Double (single occupancy), double, superior double, luxury double/twin
Cots Available? | Yes – £10 per stay
Age Restriction? | No | Age 12+ considered adults
Click here to view the latest prices and availability.
Perched on the rugged cliffs of St Austell Bay 2 miles from St Austell centre, the Carlyon Bay Hotel features a luxury spa, award-winning restaurant and a golf course.
The hotel has panoramic views out to sea. The spa features an indoor swimming pool, spa bath, steam room and heated loungers.
There is also an 18-hole championship golf course, tennis courts, an outdoor pool and beauty treatment rooms.
Rating | 4*
Rooms Available | Single, sea view single, double, twin, sea view double/twin,
Cots Available? | Yes
Age Restriction? | No
Click here to view the latest prices and availability.
More places to stay in St Austell
For more help on planning the perfect trip to Cornwall with kids, visit our Cornwall Travel Planning Guide here.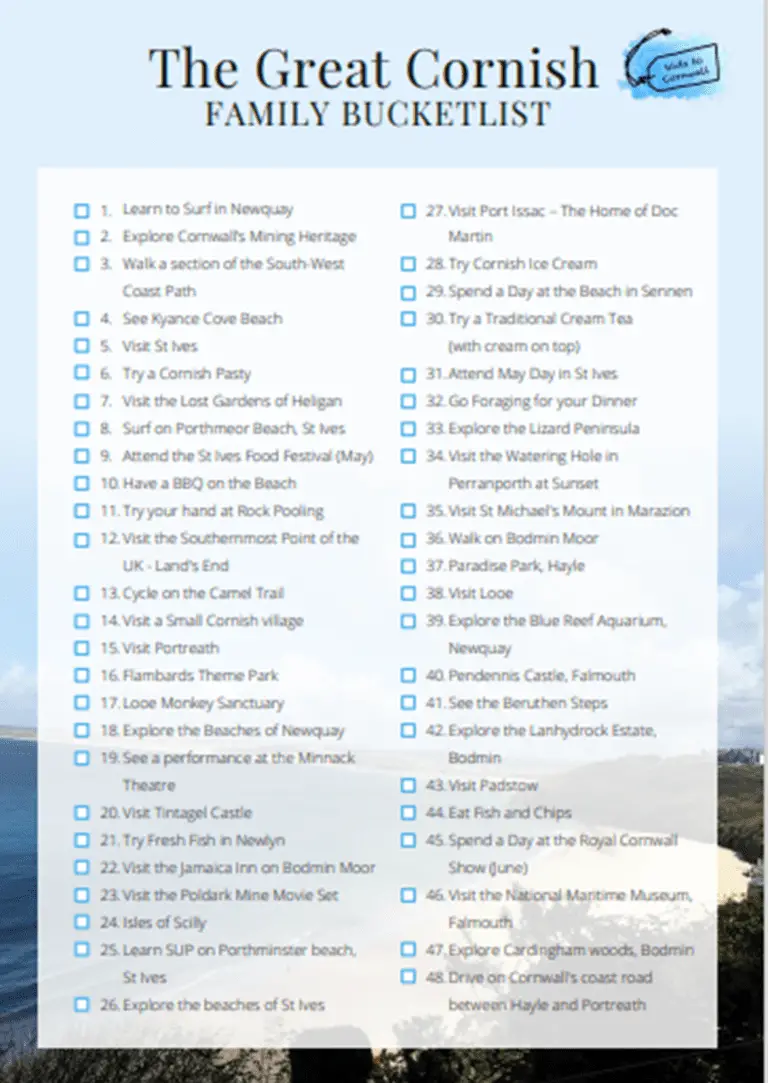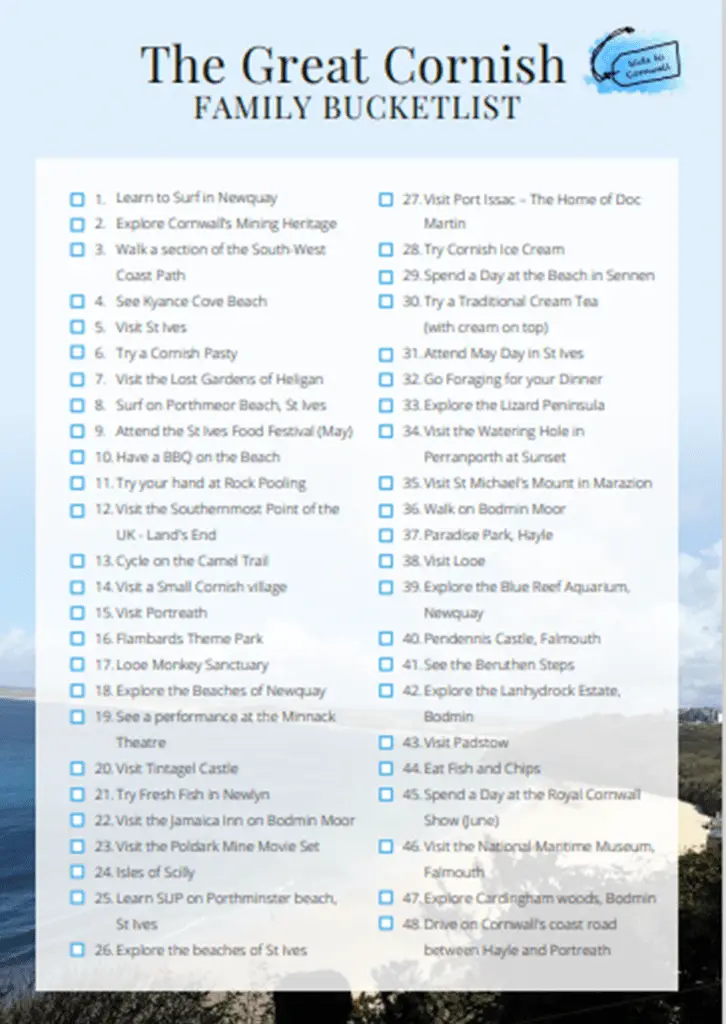 FREE FAMILY BUCKET LIST PRINTABLE
Subscribe to our email list today to gain access to our monthly newsletter and a FREE Ultimate Cornish Family Bucket List Printable:
More things to do in Cornwall with kids:
Read More: Things to do in Truro
View more things to do in Inland Cornwall here >>>