Fowey is a beautiful and historical harbour town situated at the mouth of the River Fowey in South Cornwall. This small town is best known for its coastline, countryside and river estuaries.  It enjoys the status of being a busy commercial port and a popular tourist spot. You can plan to go to the museum one day and on a fishing trip the next, or just spend the day at the beach.
There is a lot you can do during your stay in Fowey with kids. Some of the best spots are listed below to make it easy for you to choose from Fowey's attractions.
This post may contain affiliate links, which means I may receive a commission, at no extra cost to you, if you make a purchase through a link. Please see my full disclosure for further information.
Best things to do in Fowey, Cornwall with Kids
#1 Visit Fowey Aquarium
An aquarium is a place of wonder and excitement for both children and adults. It provides enjoyment and is a learning experience for them. Visiting Fowey Aquarium is a good way to learn about sea creatures such as eels, brills, turbot, bass, and breams.
You will be more fascinated to learn that the fish species present in the aquarium are obtained from UK waters. Not the biggest Aquarium in the country but surely a great place to visit with kids when in Fowey.
Website: Fowey Aquarium
#2 Visit Fowey Museum and learn about Local History
The town's museum introduces you to the rich heritage and history of Fowey. It is situated in one of the oldest buildings in town, dating back to the 15th century.
The museum is a small one-room affair but will provide you with insights into great artefacts, illustrating the historical background of the harbour town and its people. It contains majorly all the objects discovered by the town archaeologists during excavation exercises.
#3 Stop by Shrew Bookshop
Visiting bookstores and buying books while travelling is a pleasure in itself which only book lovers can understand. It allows you to explore new forms of literature. Shrew Books Fowey is a must-visit for all young and old bibliophiles.
The bookshop is situated in the bustling street of beautiful Fowey, bringing its visitors books by Cornish writers and Cornish settings. The store provides a tourist with a range of old and new releases and books of different genres. You and your kids will surely love this little bookshop.
Website: shrewbooks
#4 Take a Ferry to Polruan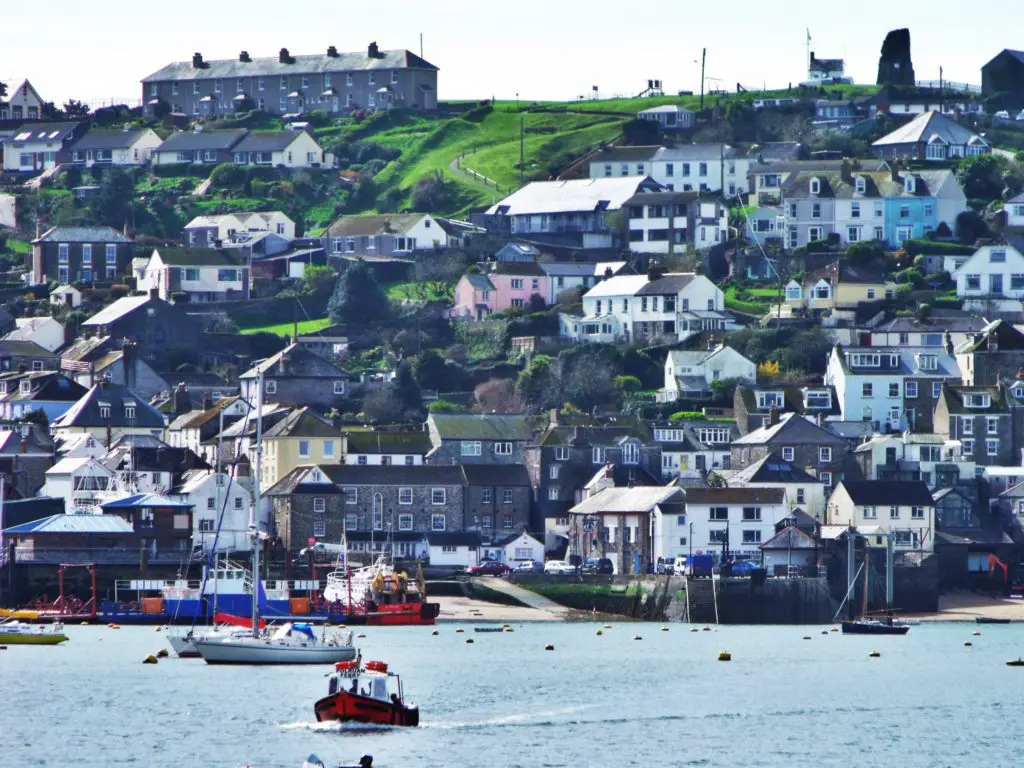 The ferry has two stations departing from Polruan Ferry Landing, Polruan, and ending in Fowey Town Quay Ferry Landing, Fowey. This gives a tour of the whole picturesque port of Fowey.
Website: ctomsandson
#5 Spend Time at Fowey Estuary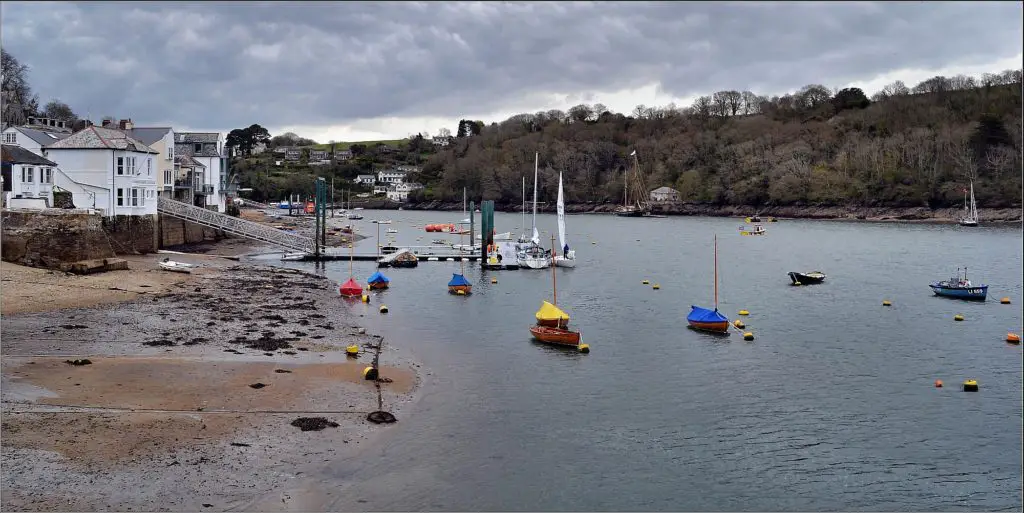 Fowey estuaries are open for local people and tourists all day long. They can come, play, relax, and have a great time here. The whole family can come for a day out or picnic on an estuary as there is something for everyone to do in and out of the water.
You can walk around the beautiful trails and creeks. The secluded beaches and woodlands allow the adults and the kids to explore wildlife and water sports. The estuary is perfect for camping, sailing, fishing, and canoeing.
The kids can be involved in geocaching in the woods while parents can enjoy the fresh air and exceptional views. Visiting the estuary should be one of the things to do during your stay in the town.
Website: nationaltrust/fowey-estuary
#6 Navigate your way through the Fowey's Winding Lanes
A perfect day in Fowey is incomplete without wandering in the winding lanes. Exploring these lanes is nothing less than an adventure. You will come across a parish church, several art galleries, sculptures, cafes, and houses painted in pastels as you pass by these alleyways.
This will allow you to have a better overview of the culture of this place and how the locals live and lead their daily lives.
#7 Book a Fishing Trip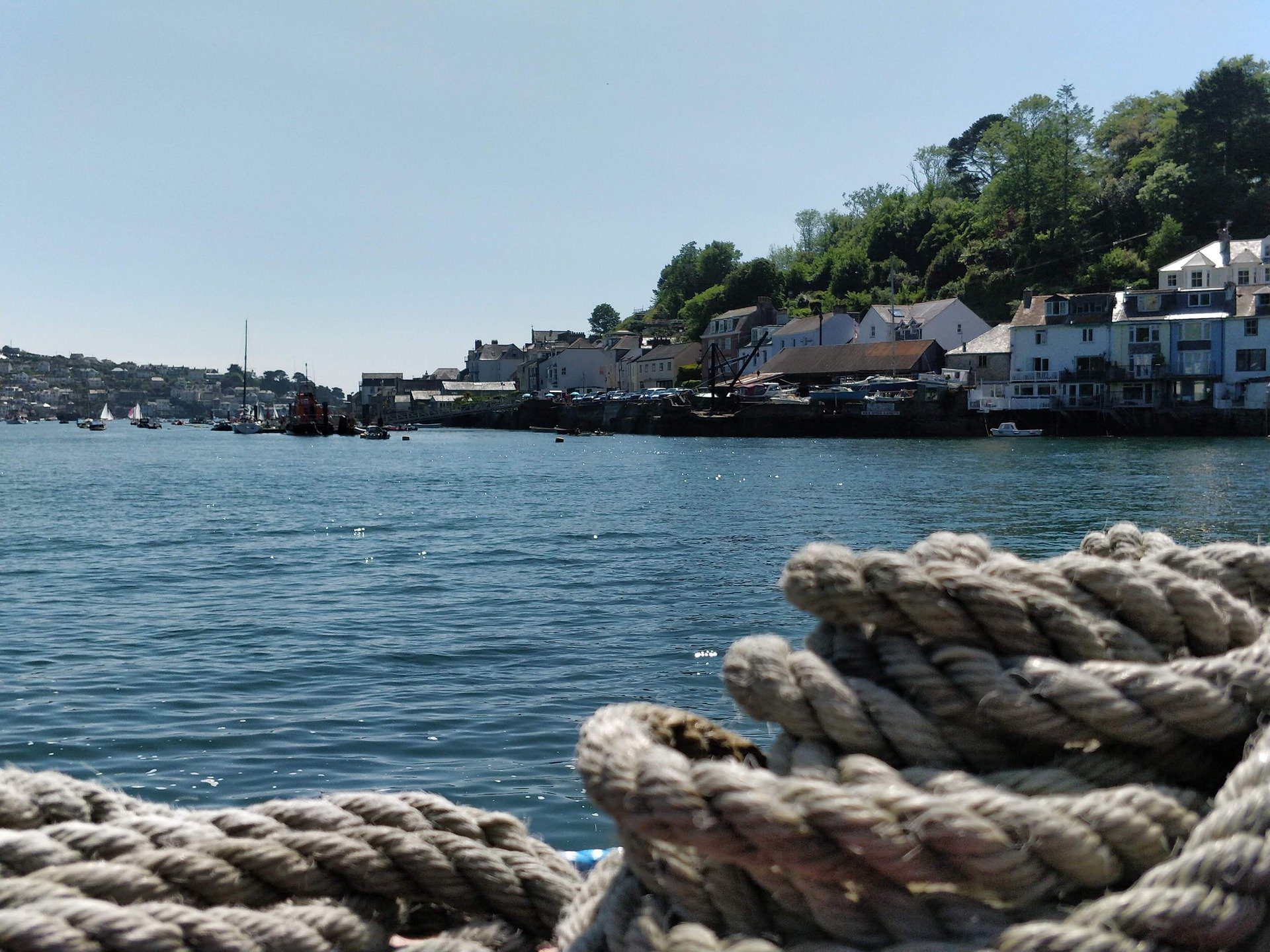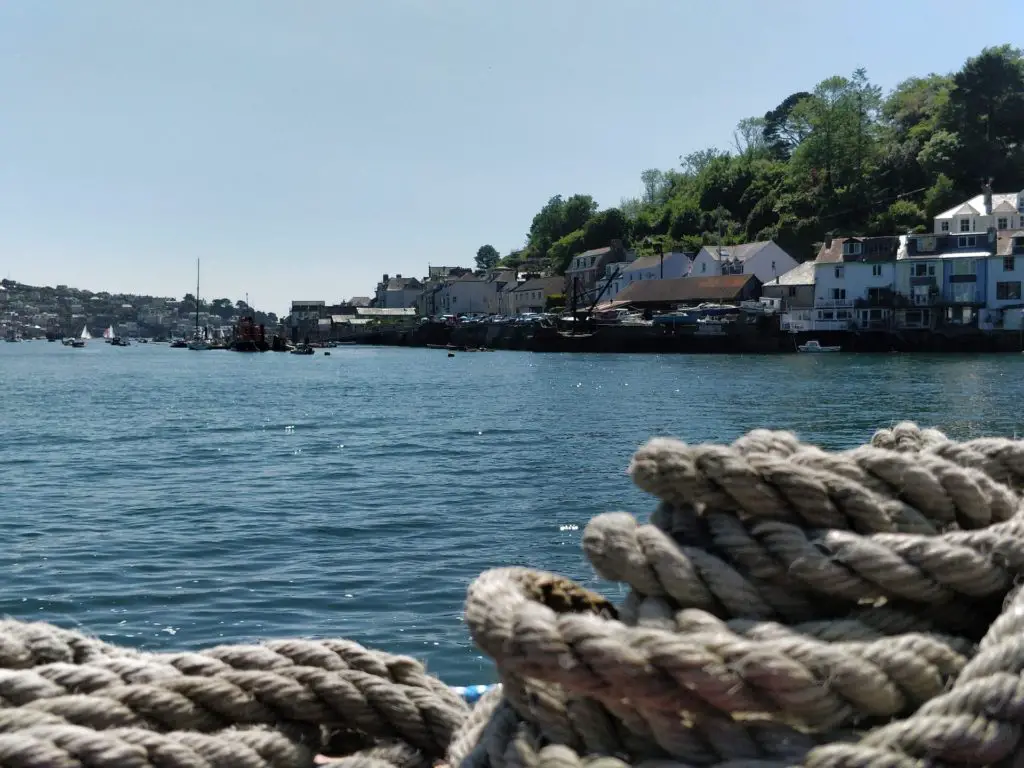 No trip is better than the Fowey boat trip. You get to enjoy the unique sight of the busy Fowey river and harbour, along with spending quality time with your loved ones.
Getting kids on the water is a must-do. If you are in Fowey and you did not go for a Borlewen fishing trip, then you have missed something big. The company offer a range of trips from Mackerel fishing to Shark Fishing and deep-sea fishing.
Opening Times: Available late June through to October
Admission: Range from £475-£575 depending on the number of people booked per boat
#8 Walk a Stretch of the South West Coast Path
Stretching all around the coasts of Cornwall, Devon, and some of Somerset, the Southwest coast path takes in the very best of the South West Coastline. Some amazing walks start in Fowey of varying lengths and difficulty:
Best Things to Do Near Fowey with Kids
#9 Drop by Kidzworld to add to the overall Adventure
Distance from Fowey – 6 miles (15-minute drive)
Kids' adventures are incomplete without soft play, trampolines, dodgems, and slides. There is no better place in Fowey than Kidzworld. It is the region's number one adventure play centre which aims at family fun.
With its range of indoor and outdoor activities, kidzworld is the perfect place to go. Even parents are encouraged to join in. The most amazing thing is that it provides unlimited play during a person's play session. Also, it has a food court, so you have food and fun all under one roof.
#10 Visit The Eden Project
Distance from Fowey | 6.4 miles (17-minute drive)
As one of Cornwall's most popular attractions, The Eden Project is a great day out for families. The site is nestled in a huge crater with massive biomes housing the largest rainforest in captivity.
Stunning plants, exhibitions and stories serve as a backdrop to striking contemporary gardens, summer concerts and exciting year-round family events. The Eden Project provides innovative play equipment and a warm welcome for kids of all ages.
Website | edenproject.com
#11 Hangloose Adventure at The Eden Project (8+)
Distance from Fowey | 6.4 miles (17-minute drive)
For some adrenaline-pumping activities, head to Hangloose adventure. There's a huge range of activities on offer, including:
Activities:
Skywire zipline
Skytreck areal trekking
Gravity – giant swing
Big Air – Giant airbag
Inverse – Backwards zipline
The drop–base jump
Note | Under 16's must be accompanied by an adult
Opening Times | Dependant upon season. Click here for updated times.
Admission | Activities start from £15. View the prices for packages here
Website | hanglooseadventure.com/
#12 Take a Trip to Restormal Castle
Distance from Fowey | 8.8 miles (21-minute drive)
Restormel Castle is one of the most remarkable castles in the UK. Built in the 13th century, the castle used to be a retreat for its owners. From the castle, you can see panoramic views of the valley of the River Fowey.
Today the remains of the castle rooms reveal clues to the castle's past luxury—large fireplaces, high windows, and the Great Hall, used for gatherings. One of the castle's highlights is the wall walk around the inside of the keep, where you can imagine castle life bustling below you centuries ago. Climb up the stone staircase from the courtyard, and you will be rewarded with stunning views of the surrounding countryside. 
Website | english-heritage.org.uk/restormel-castle
#13 Head Inland to the Town of St Austell
Distance from Fowey | 12 miles (30-minute drive)
Just slightly inland from Fowey, St Austell is one of the largest towns in Cornwall. From visiting world-famous attractions like the Eden project and Restormel castle, finding out about Cornwall's mining heritage at the Clayworks, finding nearby wilderness walks or exploring the beaches of St Austell Bay – there's plenty for all the family.
#14 Visit Polperro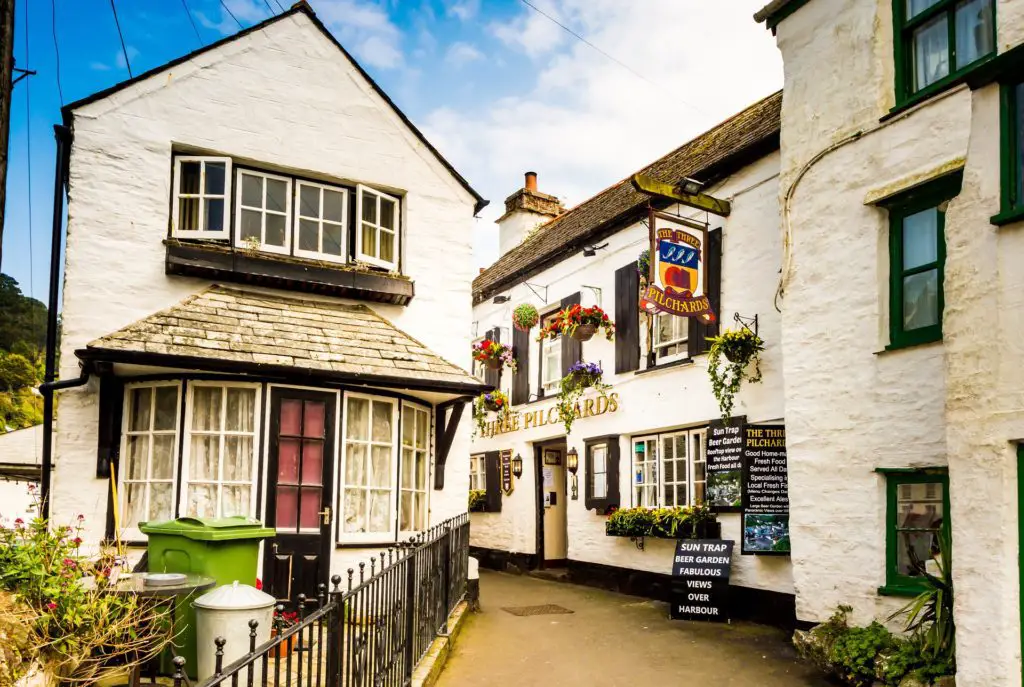 Once a working fishing village, the village of Polperro has emerged as a delightfully charming tourist destination equipped with spectacular seascapes, a picturesque harbour with colourful boats, an attractive coastline, and untouched ancient fishermen's cottages set on steep hillsides with narrow lanes.
There's plenty to do on a day trip to Polperro with kids, whether its a day at Polperro Beach, a walk around the nearby coastline or a visit to one of the many attractions. Popular attractions include the Polperro Model Village and Polperro Heritage Museum.
Finish off the day with a visit to one of the family-friendly eateries, such as the Blue Peter Inn, which has amazing harbour views.
#15 Get into Nature at the Lost Gardens of Heligan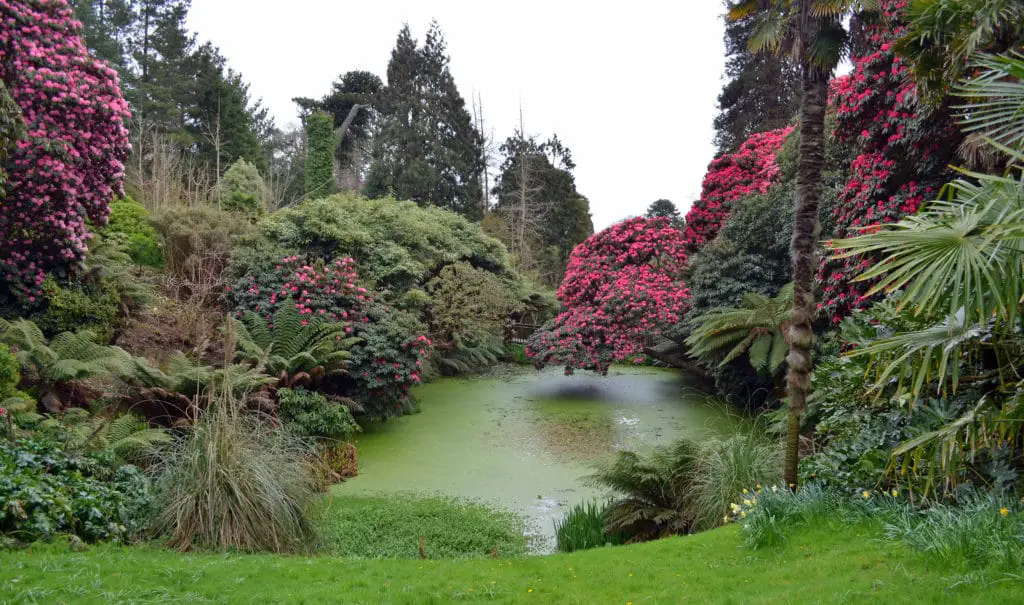 Distance from Fowey: 14.8 miles (34-minute drive)
Set in one of the most mysterious estates in England, the gardens were lost under thick overgrowth after being abandoned by workers during WW1.  Their accidental discovery in 1990 led to the largest garden restoration project in Europe.
Now, this 200-acre paradise is home to 150-year-old rhododendrons and camellias, over 20 kinds of fruits and vegetables, a tunnel of bamboos, and rare wildlife.  If you're feeling extra brave, cross the 100 feet tall Burmese Rope Bridge, which hovers over a jungle of tree ferns and other subtropical plants.
Website: www.heligan.com
#16 Visit Mevagissey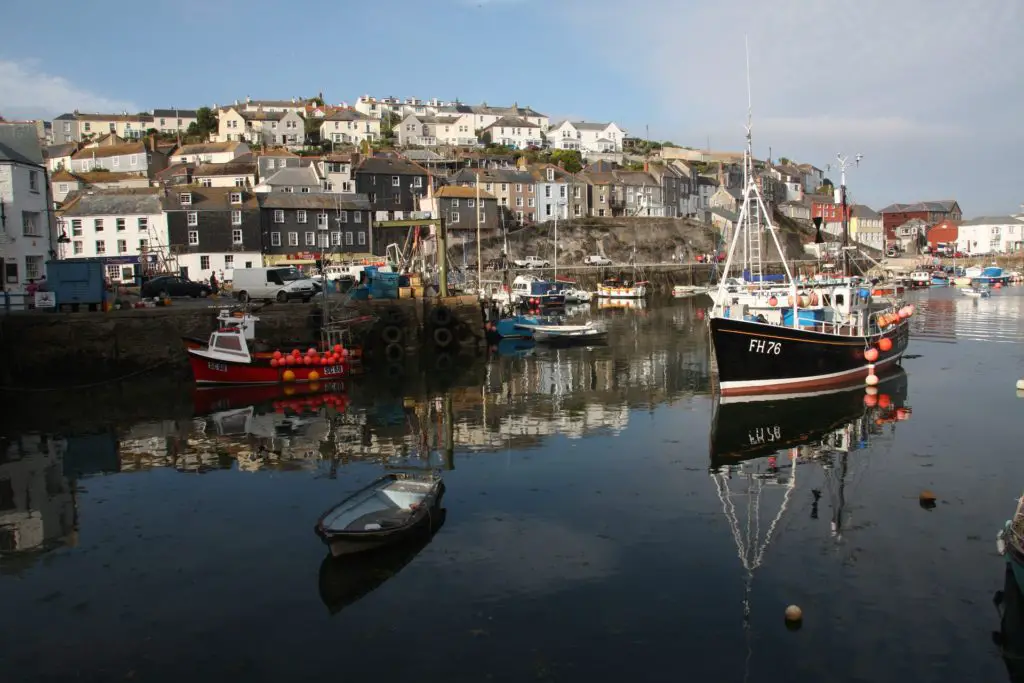 Mevagissey is the quintessential Cornish fishing village – quaint, unassuming, and decidedly delightful. Every corner exudes rustic charm, from the fishing boats bobbing on the sea to the narrow lanes weaving through higgledy-piggledy hillside buildings.
As well as seeing the village itself, there are plenty of attractions to keep you busy, including the Mevagissey Aquarium, The Mevagissey Museum and the Model Railway centre.
To see more of the Cornish coastline, there are plenty of amazing walks starting from Mevagissey, including a walk to Kings Woods and Pentewen, a short walk to Portmellon and a beautiful walk to Gorran Haven. Head to the delicious Fisherman's Chippy for some fish and chips by the sea to finish off the day.
Best Beaches Near Fowey
#17 Readymoney Cove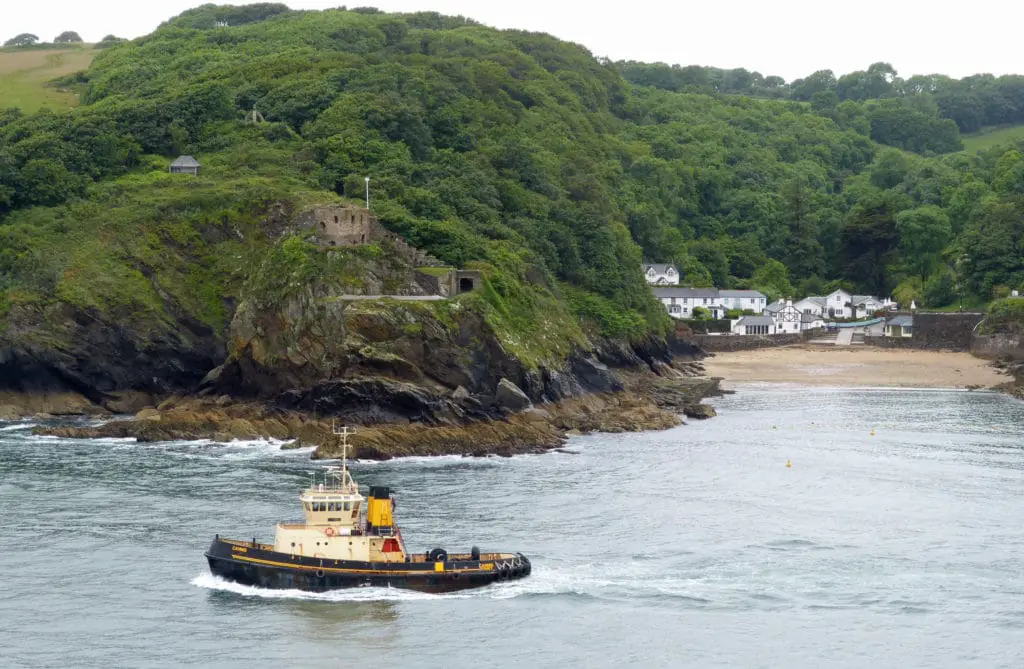 As the main beach in Fowey, you won't have far to travel. Sheltered from the worst of the Cornish wind by cliffs, it's a great beach to bring the kids. Tidal rockpools are present on each side of the beach for extra splashing or a go at fishing. The sea is very calm and safe for swimming although bear in mind, some pollution can travel over from the estuary after a big storm. There are buoys out to sea to stop people from swimming too deep.
Amenities: Toilets, shop, cafe
#18 Par Sands Beach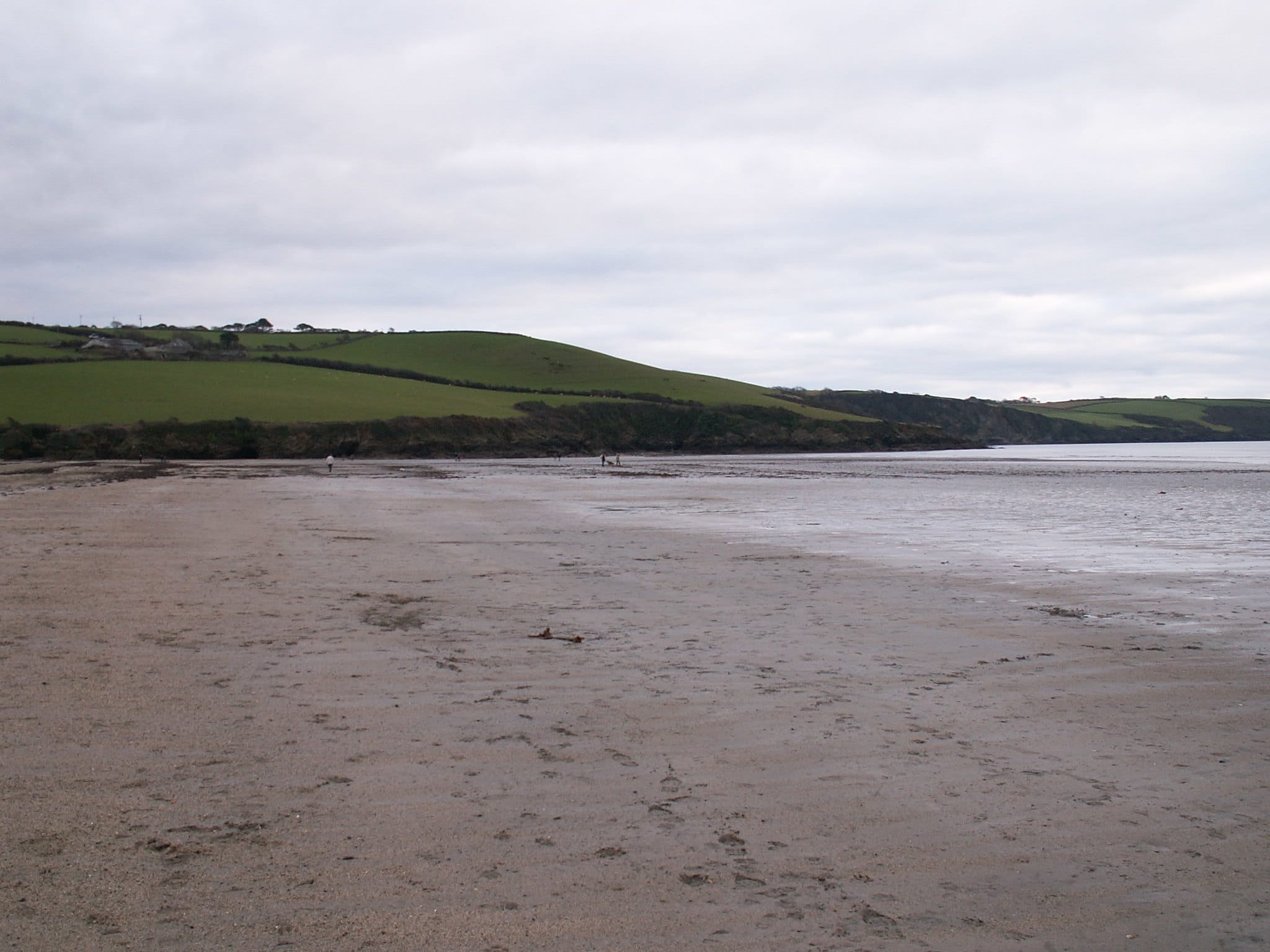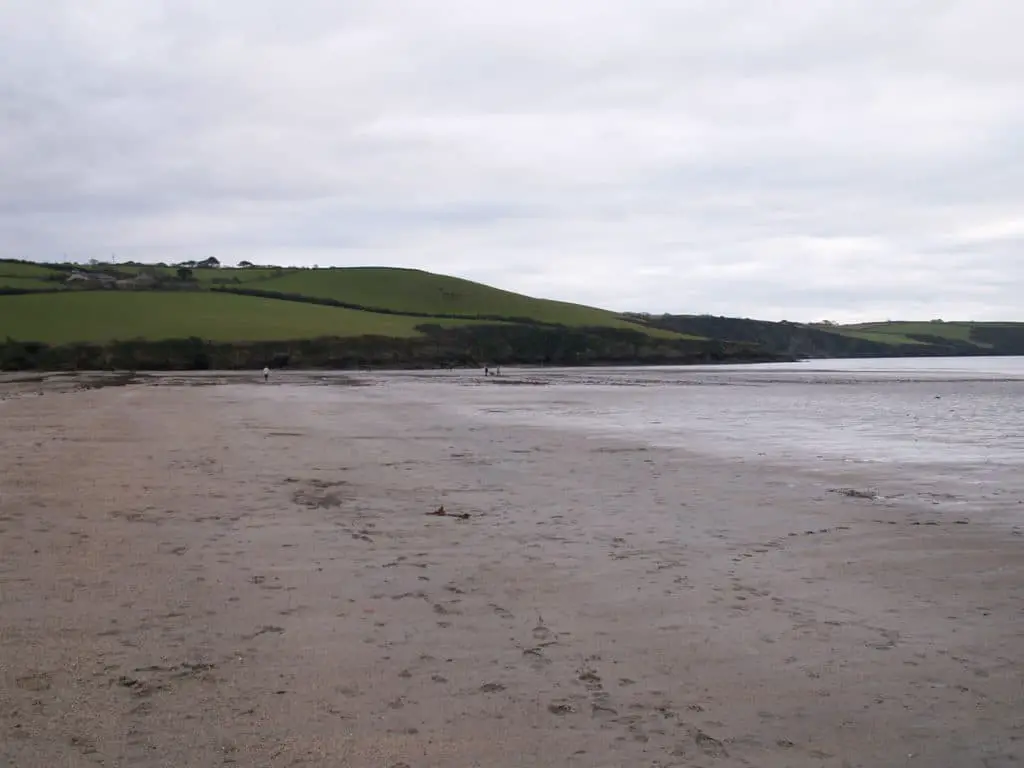 This large sandy beach is located just outside St Austell in the nearby town of Par. The waters are ideal for paddling and swimming, although no lifeguards are staffing the beach. Backed by dunes, the beach is a picturesque location for a family walk or beach day trip from Fowey.
Amenities: Pub, toilets, shop, café
Best Places to Eat in Fowey with Kids
There are many places in the town to go and eat with your kids. The three best restaurants in Fowey are listed below:
The Dwelling House: There is no better eating spot than The Dwelling House for visiting with kids in Fowey. You can enjoy a cup of evening coffee or cream tea here while the kids can have fresh and mouth-watering desserts.
Pinky Murphy's: A cafe with everything at its best, be it their hospitality, ambience, décor, or food. It serves a variety of dishes- all freshly cooked and homemade. While you relax and have food, the kids can indulge in games available at the cafe.
Lifebuoy Cafe: A small child-friendly place with delicious food at reasonable prices makes Lifebuoy cafe is one of the favourite tourist stops in Fowey.
Best Places to Stay in Fowey with Kids
Fowey Hall Hotel
Fowey Hall is THE best hotel in Fowey for families, boasting luxury facilities, a spa and gourmet cuisine. There are qualified nannies on-site to look after children under eight while you indulge in spa treatments and enjoy the outdoor hot tub. The hotel is perfectly located, just 5 minutes walk away from Readymoney cove.
Rating | 4*
Rooms Available | Double, Deluxe Double, Family Suite, Large Family Suite & Family Room
Cots & Extra Beds? | Yes
Age Restriction? | No
Trenython Manor Hotel & Spa
Just 5 minutes drive from Fowey, this hotel is set in an old Victorian manor house in 24 acres of countryside – the perfect family retreat. There's plenty of on-site facilities for both kids and adults, including a kids playground, indoor swimming pool, spa and fitness suite. There's a variety of activities available on the grounds, from building dens to archery and picturesque woodland walks.
Rating | 3*
Rooms Available | Twin, Double, Superior double (sea view) & Family
Lodges Available | Superior Lodge, One-Bedroom Lodge & Two- Bedroom Lodge
Cots Available? | Yes
Age Restriction? | No
Holidaycottages.co.uk have a huge range of family-friendly cottages in Fowey. Accommodation can often be hard to come by, especially in high season, so make sure you book in advance.
The holiday cottages in Fowey sleep 2-7 guests, and some have luxury facilities such as swimming pools, private gardens and wood burners. Renting a holiday cottage, you'll have more space for you and your family.
More Things to do in Cornwall
If you're looking for things to do in other towns and villages around Cornwall, you may find these posts helpful:
Things to do in Truro with kids
Things to do in St Austell with Kids
Best of Cornwall with kids…
For more help on planning the perfect trip to Cornwall with kids, visit our Cornwall Travel Planning Guide here.