Liskeard is an ancient stannary and market town in Cornwall; it lies at the base of the wild and rugged Bodmin moor and above the Looe River Valley. It's the perfect inland base to see the best of what Cornwall has to offer.
Liskeard things to do are all about the vast offer of new, different and special places to discover with your kids, including tourist attractions, beaches and shops. The town itself is uncommonly beautiful with a remarkable architectural heritage.
So, if you're wondering what are the best things to do in Liskeard and things to do near Liskeard to make the most of your stay in Cornwall, take a look at the list below for some inspiration.
This post may contain affiliate links, which means I may receive a commission, at no extra cost to you, if you make a purchase through a link. Please see my full disclosure for further information.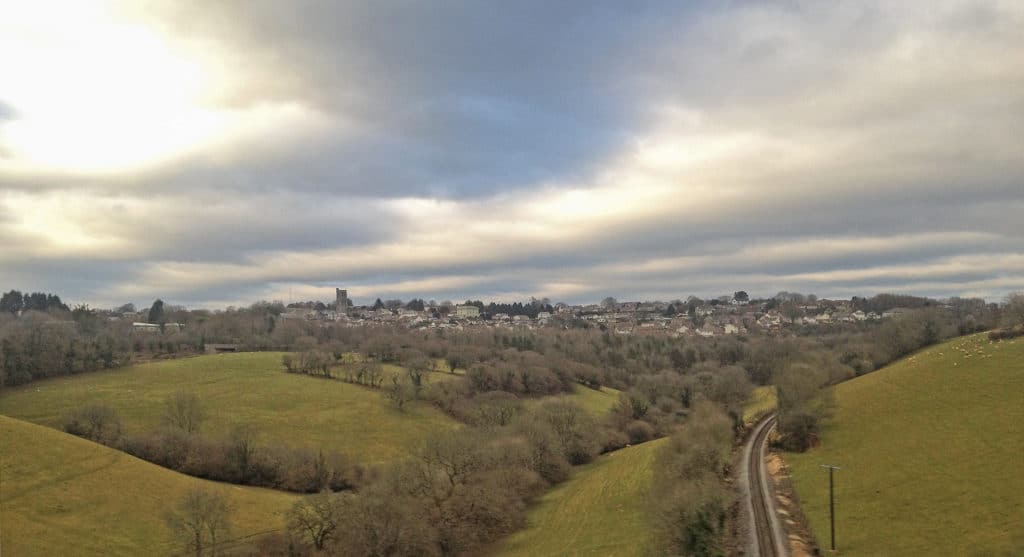 #1 Take a walk around Golitha Falls
One of Cornwall's most popular nature reserves and among the first things to do in Liskeard, Golitha falls are a spectacular series of cascades and small waterfalls along the banks of the Fowey river.
It's an area of outstanding natural beauty that has everything you want to spent a great day out with your kids enjoying an adventurous hike through the woods; the paths are easy for the family to walk along, it has a diverse flora supporting a variety of plants including liverworts and mosses, and wildflowers that are best seen in spring, it is also home to a large variety of wildlife including several species of birds and lepidopteran species.
Opening Times: Open all year 24 hours
Admission: Free entry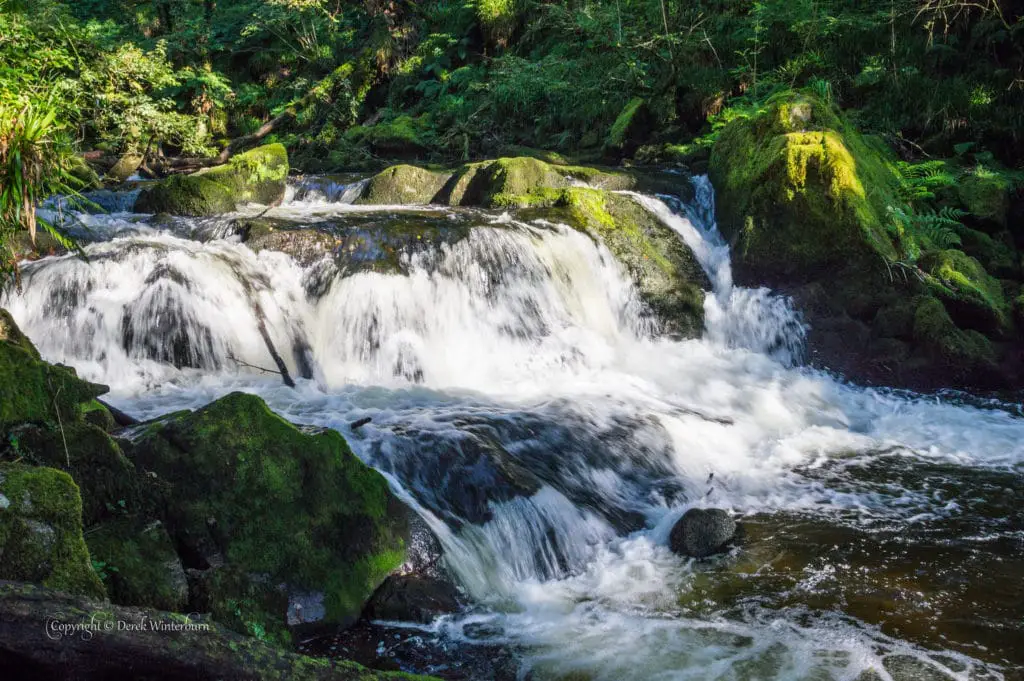 #2 Visit Carnglaze Caverns for a unique underground experience
If you are passionate about nature, history and heritage, you should definitely plan a visit to Carnglaze Caverns, a series of underground man-made caverns made up of three principal caves. It showcases Cornwall's mining heritage throughout the year, and it is definitely one of the best things to do in Liskeard.
You should start your trip in the first of the caverns named the Rum Store cavern because it was used as a safe storage of rum during the second world war, but now, it has been changed into an auditorium and a concert venue. Then you should venture deeper to the lowest cavern that has an underwater lake with crystal clear blue and green water, offering a magical experience for Liskeard's visitors.
Opening Times: Monday to Saturday, 10am – 5pm (8pm in August)
Admission: Adults – £8.00 | Children (3 – 15) – £5.00 | Family ticket (2 adults plus 2 children) – £22.50
Website: carnglaze.com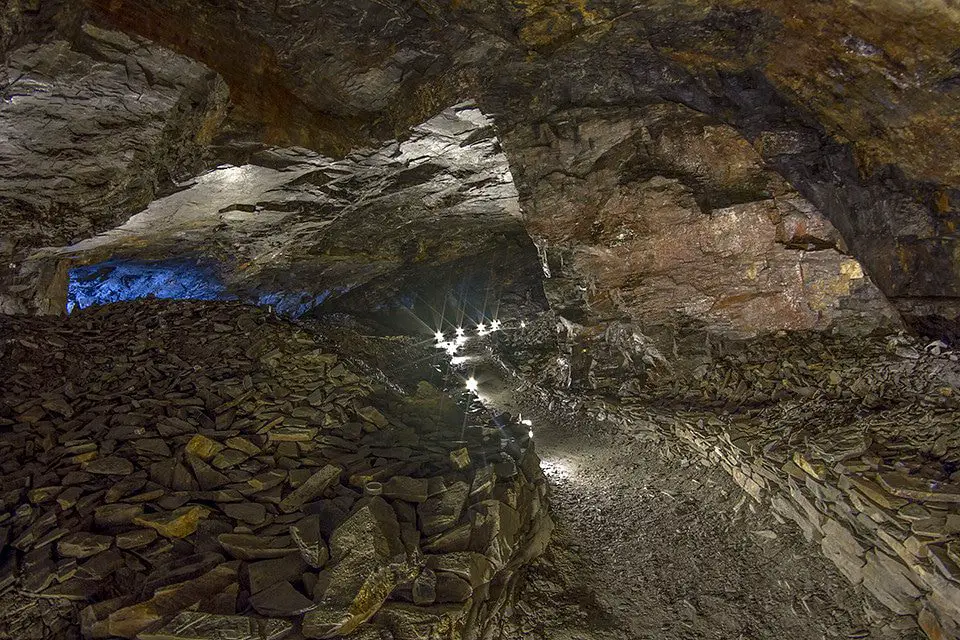 #3 Meet the Animals at porfell wildlife park
Porfell is a unique park and sanctuary that provides a home and rescue centre for unwanted animals from zoos and wildlife parks. It is one of the best things to do in Liskeard with your kids. You can spend a delightful day discovering wild and exotic animals from around the world and knowing all about how they live in the wild.
You can also take a nature walk and visit the Maasai village to discover the Maasai warriors' ways. You should not miss the Children's farm where your kids can get up close and personal to animals, touch them and feed them.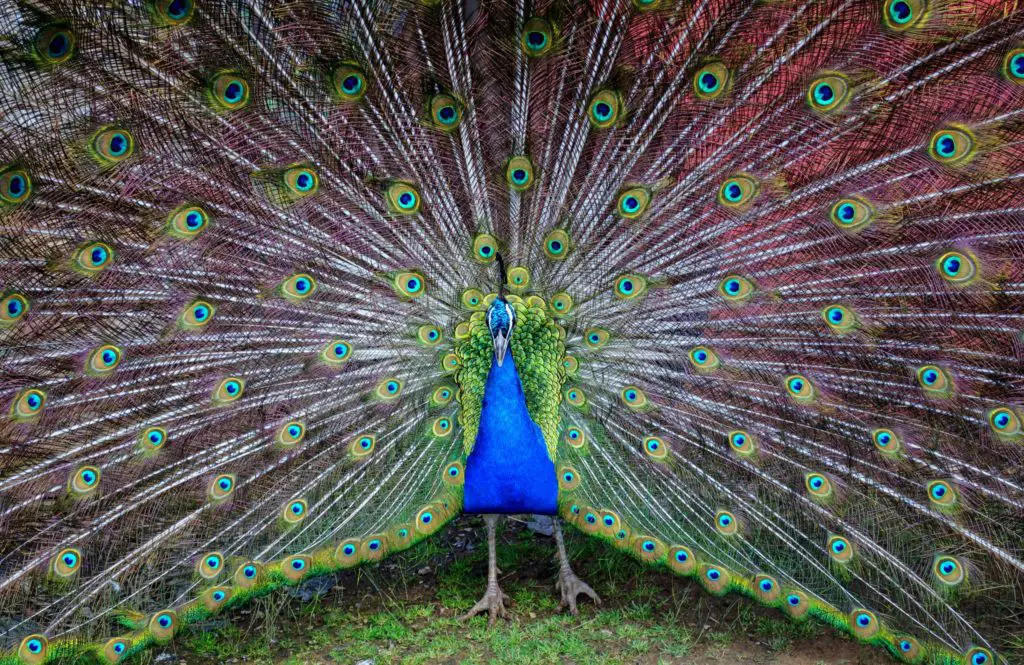 Opening Times: Dependant upon season. click here for updated times
Admission: Adults – £10.00 | Seniors – £8.00 | Children (3 – 15) – £7.00 | Children under 3 – FREE | Family ticket (2 adults, 2 children) – £31.00
Website: porfell.co.uk
#4 Visit Siblyback Lake and create some fantastic memories with your kids
If you are looking for things to do in Liskeard to spend a great day out with your kids, you should plan a visit to Siblyback Lake. This impressive lakeside location is perfect for walking, cycling, camping and bird watching while enjoying the sights and sounds of the lake.
here is also plenty of watersports to do, including sailing, canoeing, windsurfing, and even cable wakeboarding, considered the first of its kind in Cornwall. Finally, you should not miss the children's play areas overlooking the lake to keep your kids entertained and enjoy the plentiful open space for picnics.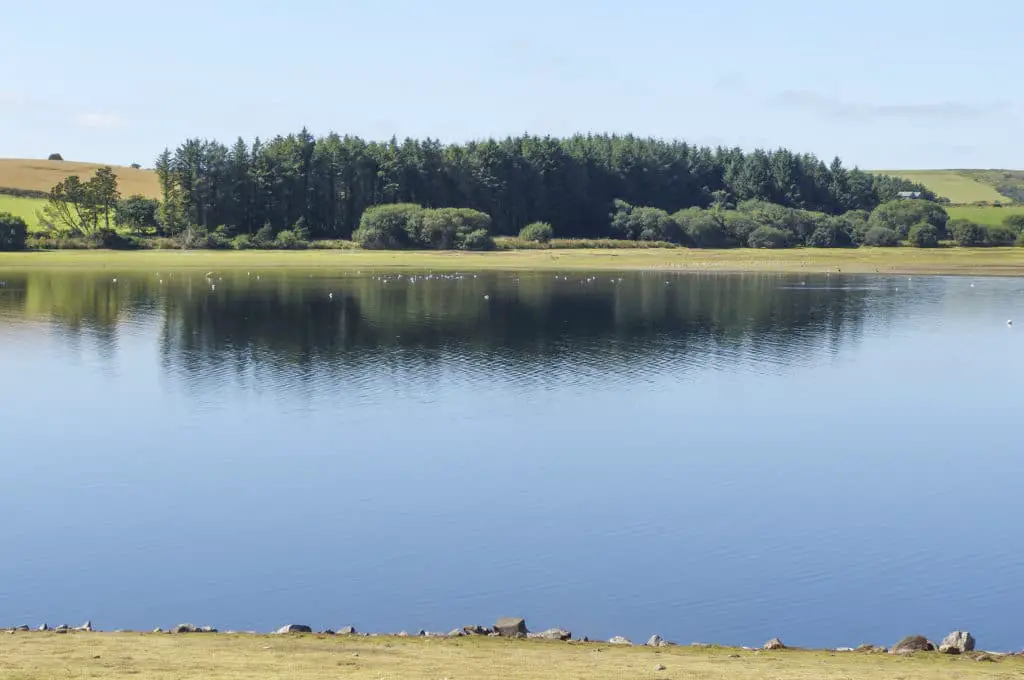 Opening Times: Dependant upon season. Click here for updated times
Admission: Free entry. You pay per activity click here for pricing and membership
Website: swlakestrust.org.uk
#5 Shop locally in one of the best local shops in Cornwall
Liskeard is a vibrant market town, a mix of small independent businesses and larger retail chains. The population of Liskeard encourages visitors and residents to support shops and local businesses, which are more suitable for this cornish little town.
Whether you are looking for unique local products, a homemade Cornish pasty, vintage gifts, clothes, jewellery, handcrafted furniture, antiques, or even toys for your kids, the shops in Liskeard can satisfy your needs.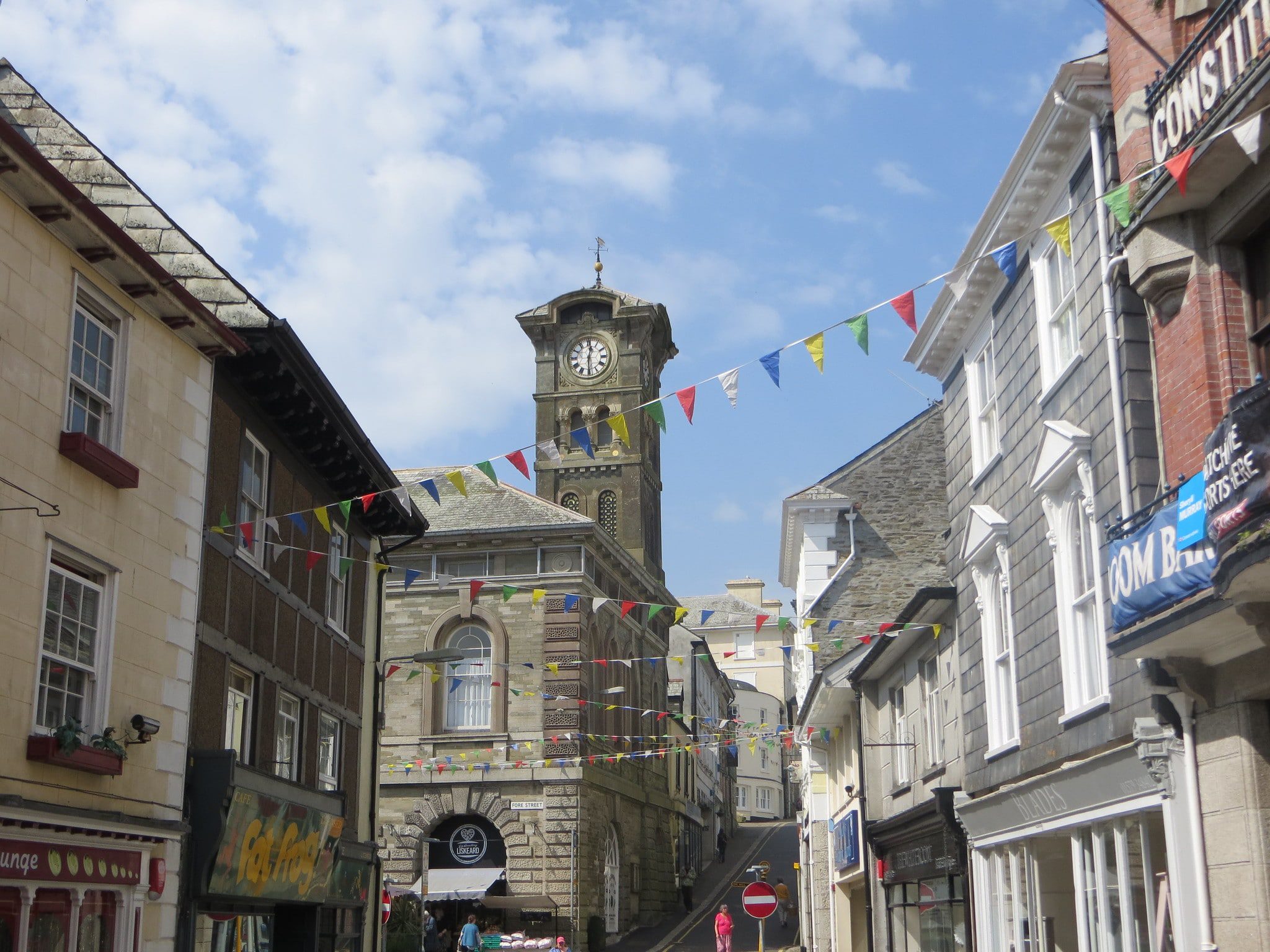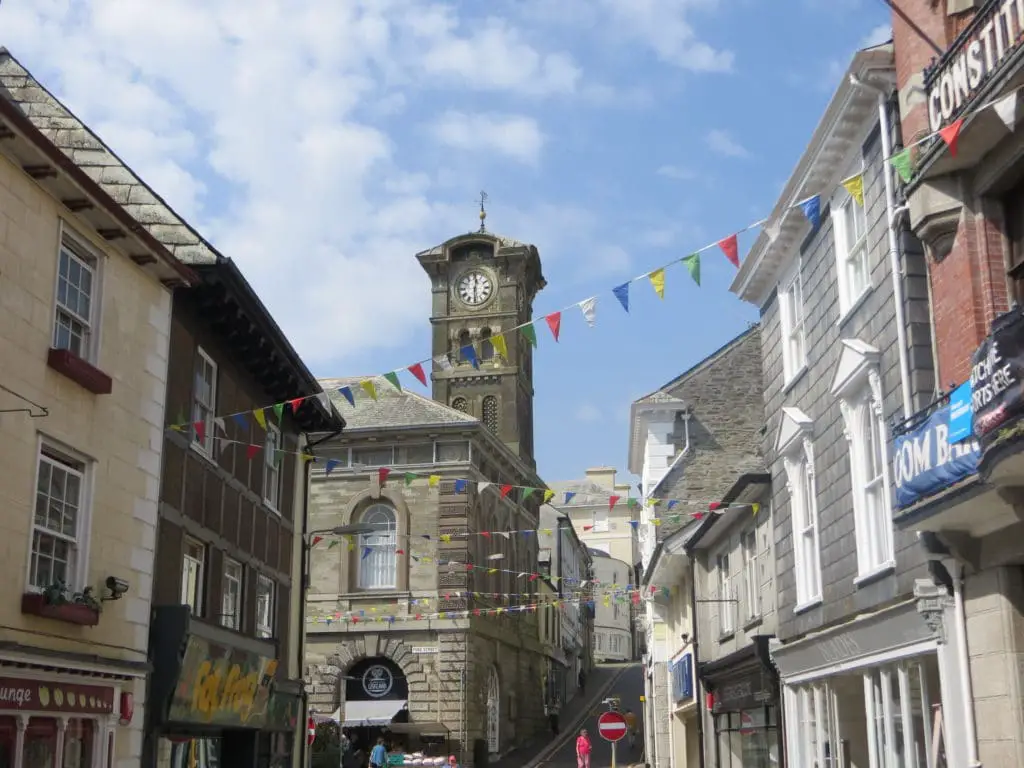 #6 Visit the Adrenalin Quarry adventure park
Visiting Adrenalin Quarry is one of the coolest things to do around Liskeard; it is a unique gravity park, water park and race track. Here are the five main activities you can do:
Aquapark: Get a wet and wild family fun on a colossal inflatable playground.
Go karting Liskeard: Go karting at Kartworld, they have karts for all the family members.
The zip: One of the best and longest zip wires in the UK.
The giant swing: The UK's tallest Swing.
Axe throwing: Like darts but with axes.
Opening Times: Currently closed due to the current situation
Admission: Free entry, you pay per ride click here to view the prices
Website: adrenalinquarry.co.uk
#7 Take a journey to Looe through a picturesque wooden valley
The Looe Valley Line is a community railway Line that links Liskeard with the fishing port of Looe. The journey down to Looe is full of picturesque landscapes that you can see out of your train window from the wooded valleys teeming with wildlife to the glorious estuary full of wading birds such as Oystercatchers and Curlews. Looe is a beautiful seaside destination and one of the best places to visit near Liskeard with safe beaches, good restaurants and quality accommodation.
Opening Times: All year round Monday to Saturday – Sundays in summer
Admission: Adults – £4.60 | Children (5-15) – ½ off | Under 5 – free | Groups – ⅓ off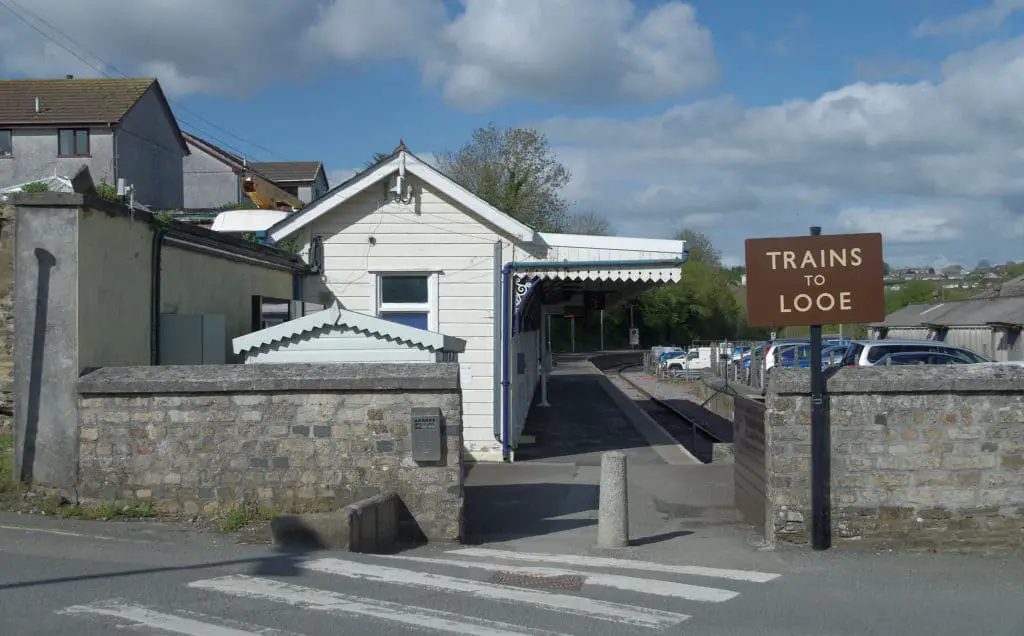 #8 Swim and relax at East Looe beach
The most popular Liskeard beach, although technically not in Liskeard. East Looe is a well facilitated family-friendly sandy beach only a short walk from Looe. The beach is easily accessible, especially for children, it has safe swimming, and it's ideal for kids to have a worry-free paddle. There is even a beach wheelchair for disabled visitors.
Amenities: Parking at East and West Looe, toilets close to the beach, shops, refreshments and other facilities can be found in the town.
Distance from Liskeard: 19-minute drive (8.8 miles)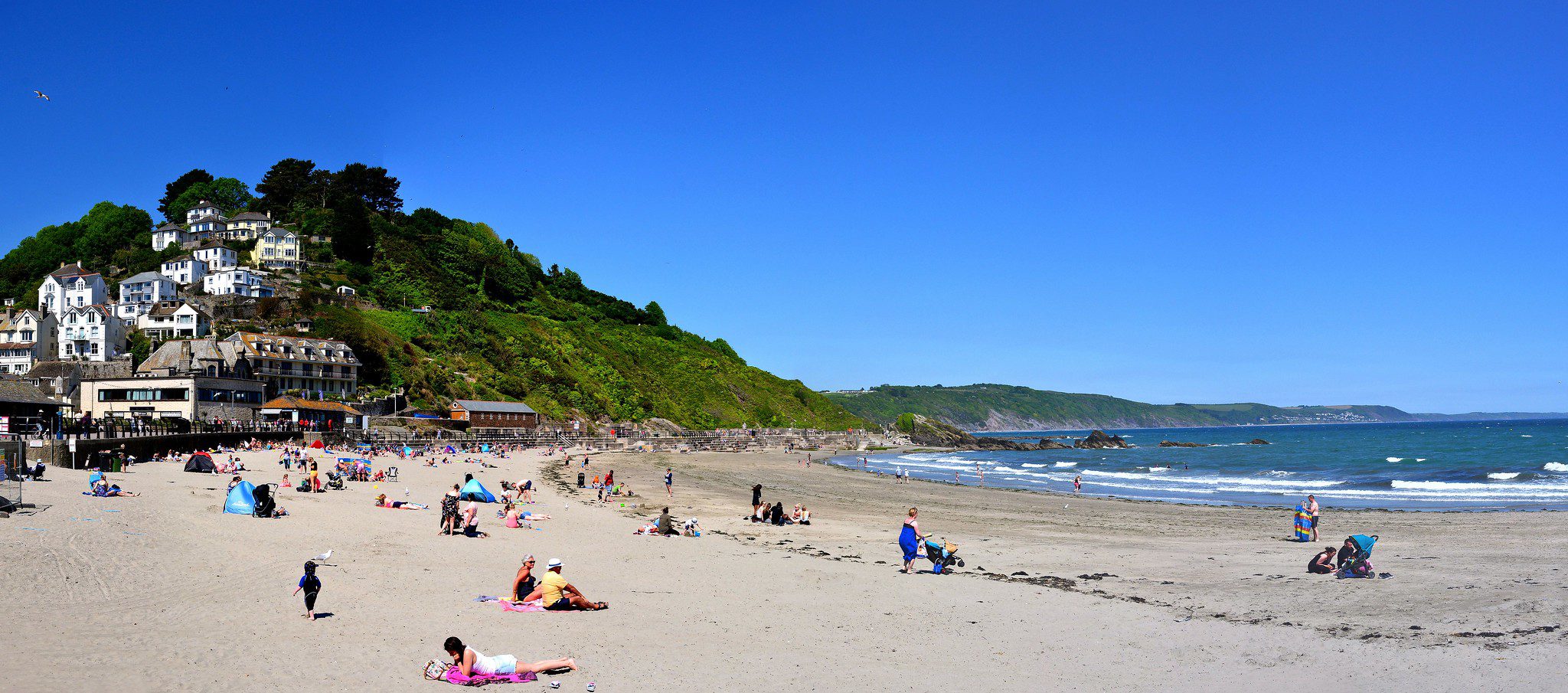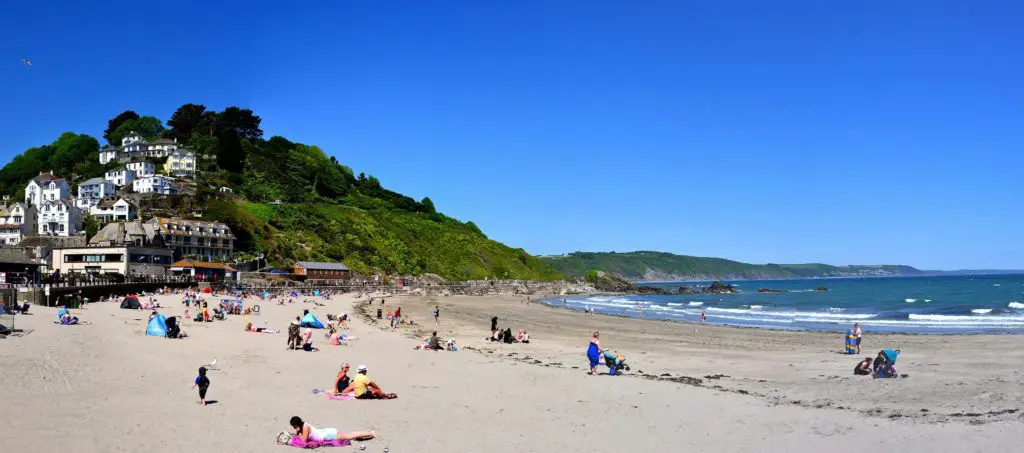 Best Places to eat in Liskeard with kids
Hayloft restaurant: Family-friendly and easy to access; hayloft is one of the best restaurants in Liskeard for local cuisine, they serve the best homemade food using prime ingredients, and they also have a freshly cooked local menu just for your kids.
Fat Frog café: The famous Fat Frog is a very family and frog friendly café with a relaxing environment, comfortable seating, highchairs and games for your kids.
Café Fleur: A peaceful, quaint little café with unique decor in the heart of Liskeard, they serve great home-cooked food, some lovely daily specials and a delicious afternoon tea.
Best Places to Stay in Liskeard with Kids
Nebula Guesthouse
Located right in the heart of Liskeard, the Nebula guesthouse features a variety of en suite rooms and provides guests with a delicious hot breakfast.
Rating | 3*
Rooms Available | Standard En Suite or Large En Suite
Cots Available? | Yes
Age Restriction? | No
Wheal Tour Glamping Cornwall
A Cornwall's highest Inn, this is definitely a unique place to stay. With a prime location on the top of Cardon Hill, you'll have stunning views across Cornwall. Choose from a variety of guestrooms, including a family suite in the hotel section or a glamping pod. A locally sourced cooked breakfast is included to get you set up for a day of exploring.
Note | This place is 6 miles from Liskeard town but its still in the area of Liskeard
Rooms Available | Double, Twin, Family Room, Family Suite & Glamping Pod.
Cots Available? | No
Age Restriction? | No
Premier Inn Liskeard
This is the perfect budget option for a holiday of exploring. Located just off the A38, you'll have stunning views of the countryside surrounding Liskeard. If you're driving, this is also the perfect place for exploring the surrounding towns and villages of Looe, Fowey, and Polperro or exploring nearby attractions. I often use Premier Inn's when I travel with my daughter, and I always find they provide everything we need.
Rating | 3*
Rooms Available | Family, Double, Twin Accessible
Cots Available? | Yes
Age Restriction? | No
More Things to do in Cornwall
If you're looking for things to do in other towns and villages around Cornwall, you may find these posts helpful:
Best of Cornwall with kids…
For more help on planning the perfect trip to Cornwall with kids, visit our Cornwall Travel Planning Guide here.